Flashaholic
CPF Supporter
Joined

Aug 9, 2015
Messages

14,987
Location
Geek Vape has up'd the antee for one cell devices with a 26650 version of the Aegis. For the lower watt vape needs that dude is a beast.
It has a fairly straight forward UI with the ability to change coil types, temperature control and watts. A fairly user friendly approach to operate it so folks like me who haven't figured out the typical satellite remote control yet can easily operate this dude.
It's got curves in just the right places for a comfy, positive grip and enough size to know you are holding a solid device. It is made for extreme vaper types who vape while playing under water with sharks or at the summit of Mt. Everest, yet it gives the rest of us the confidence to know a surprise thunderstorm or an accidental drop is no issue.
My brother cooks his juice in the 50's watts-wise and does long draws from it. He told me his gets used all day and at full charge he still has 40% battery at days end. I'm on day 4 with mine and using 14 watts after work the battery still shows 100%.
Here it is versus some other small devices and some flashlights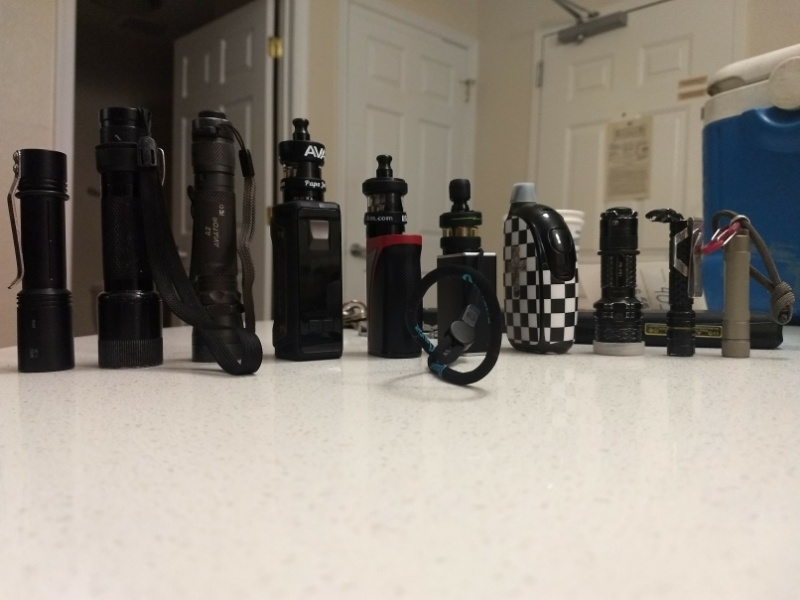 Versus a SureFire Aviator A2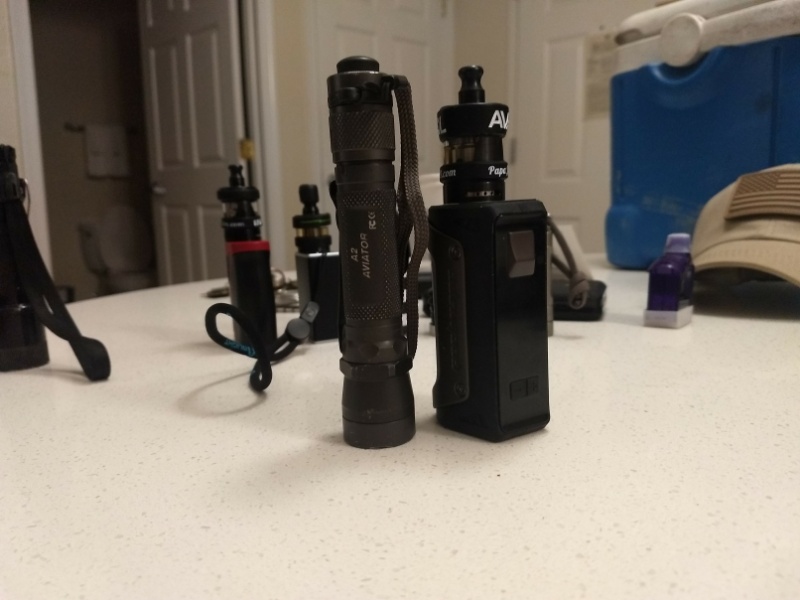 And looking down at a SureFire 6P and Malkoff MDC 1xAA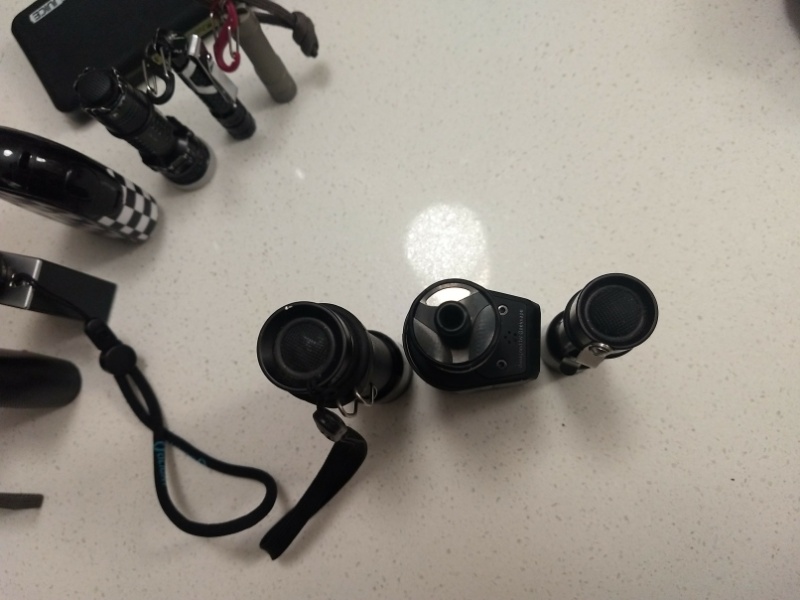 The battery is fastened inside the box via a screw off plug of sorts.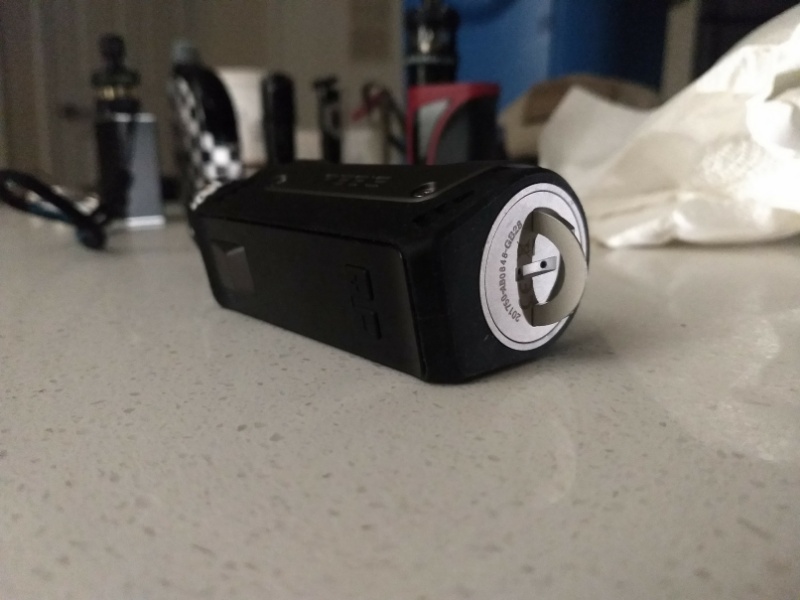 And here's the included battery versus a 1 cell flashlight.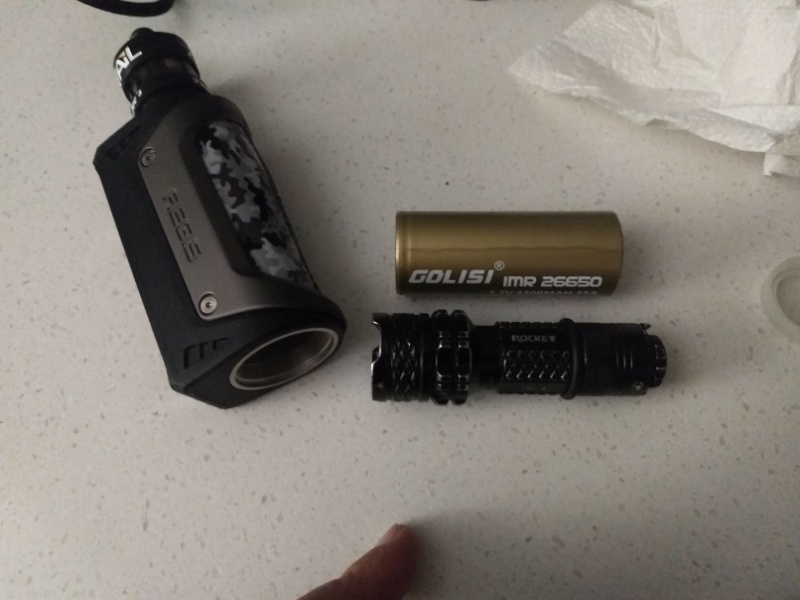 Heck, if nothing else perhaps this jewel will help push the envelope of 26mm batteries so our flashlights can benefit.
No touchscreen, it won't text or instagram, it won't start your car from indoors, nor will it set your dvr.
What it will do is provide all day battery life for the low temp cookers. My brother told me he goes through 2-3 (4ml) tanks per charge.
Last edited: