Flashaholic
CPF Supporter
Joined

Aug 9, 2015
Messages

15,350
Location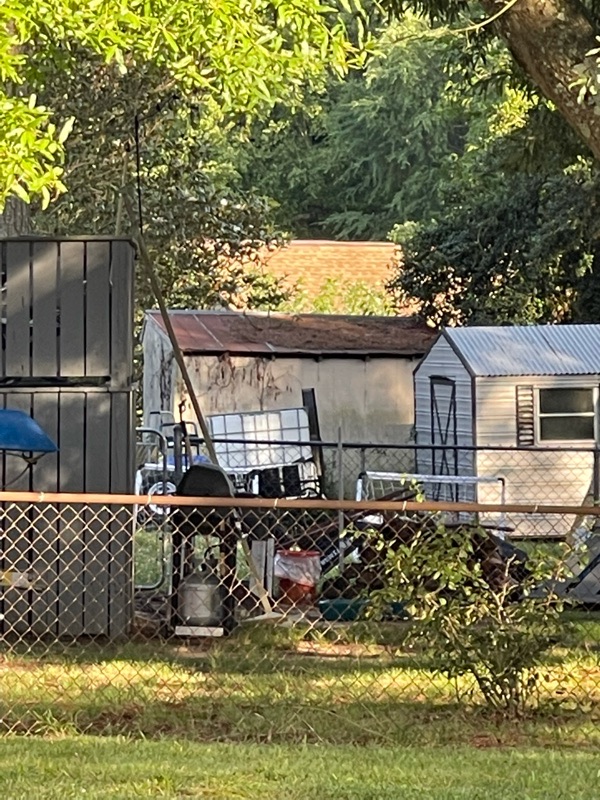 Here's one I did using the supplied 2.5x lens (about 100mm) then zoomed in 10x digital, which in essesence makes it a 12mp cellular camera with a 300mm zoom lens since it stays full res up to 10x. Oh, and an f2.2 aperature. The rusty fence is 300+ feet away.
Hand held too. Now with my Nikon gear I'd need a monopod to get a photo like that blur free. But the cellular camera has a stabilized sensor and some really smart algorithms to reduce the blur.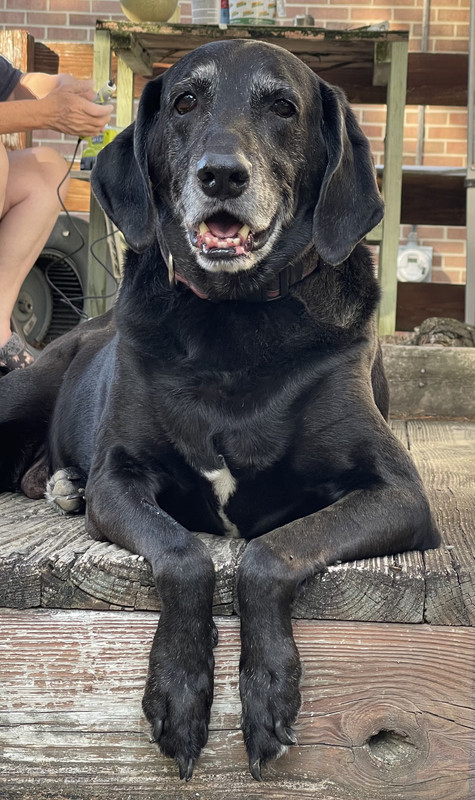 Here's one 5 feet from the dog using the 2.5 zoom lens.
My Nikon would have provided much more detail but overall I was happy looking at it on a 15 inch screen later.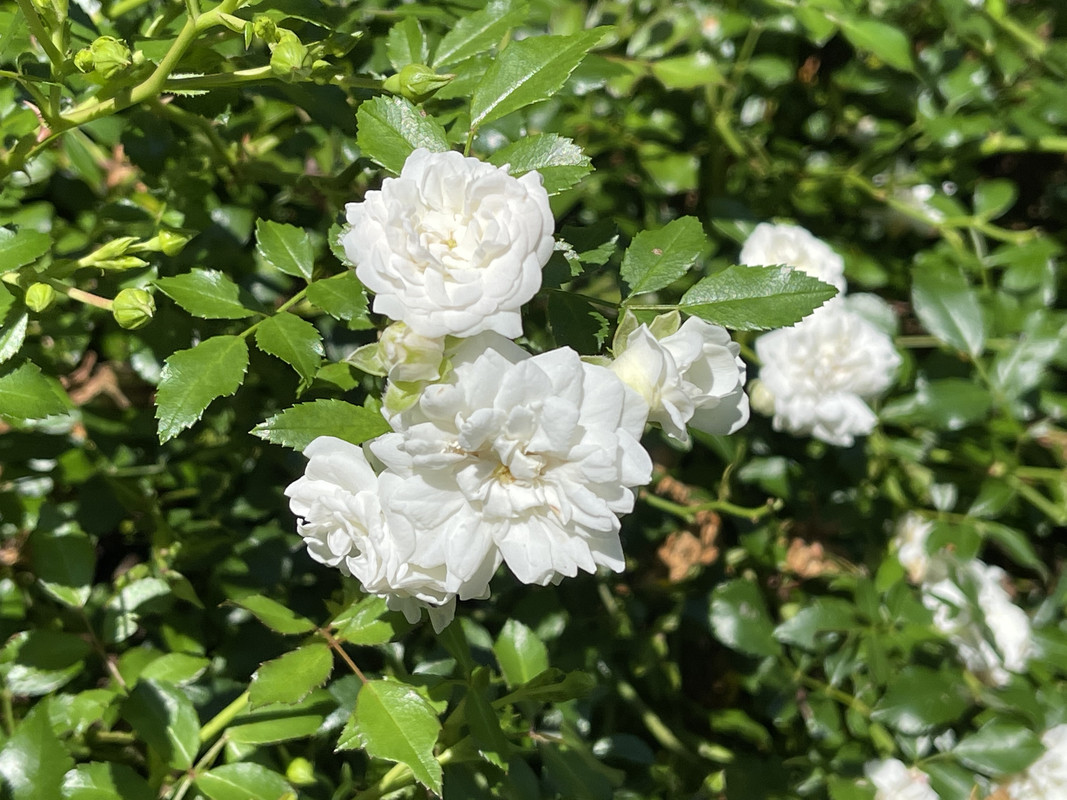 One I did at work at a random time using the standard lens.
It was around 10:30 am because that's when I take a smoke break (to breath outdoor air instead recirculated office air). The sun was aiming straight in my face so it should have been dull and lifeless.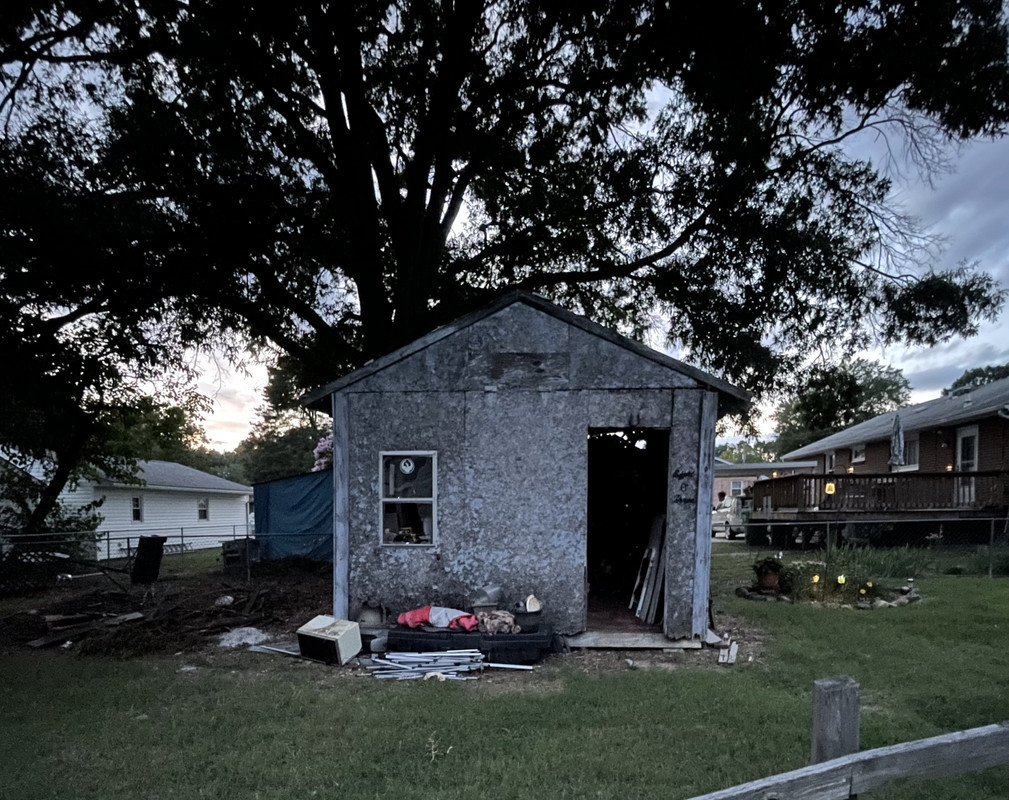 The 0.5 wide angle is around a 15mm equivilent.
And it has the same fisheye effect as a 15mm zoomy would yet if aimed at a 90 degree angle from the scene actually does a decent job at providing correct lines in the center area. A dedicated 14mm Nikon lens would cost way more than the cellular phone did so I'm pretty happy with that too.
Note, this is a shed I'm dismantling a little at a time. The walls were completely covered with pegboard. While removing said pegboard I discovered the pegboard is keeping the dilapidated building square, so the slight lean to the right on the right is after removing peg board from 3 of 4 walls. I put some back in the corners until the day it's time to fell the building.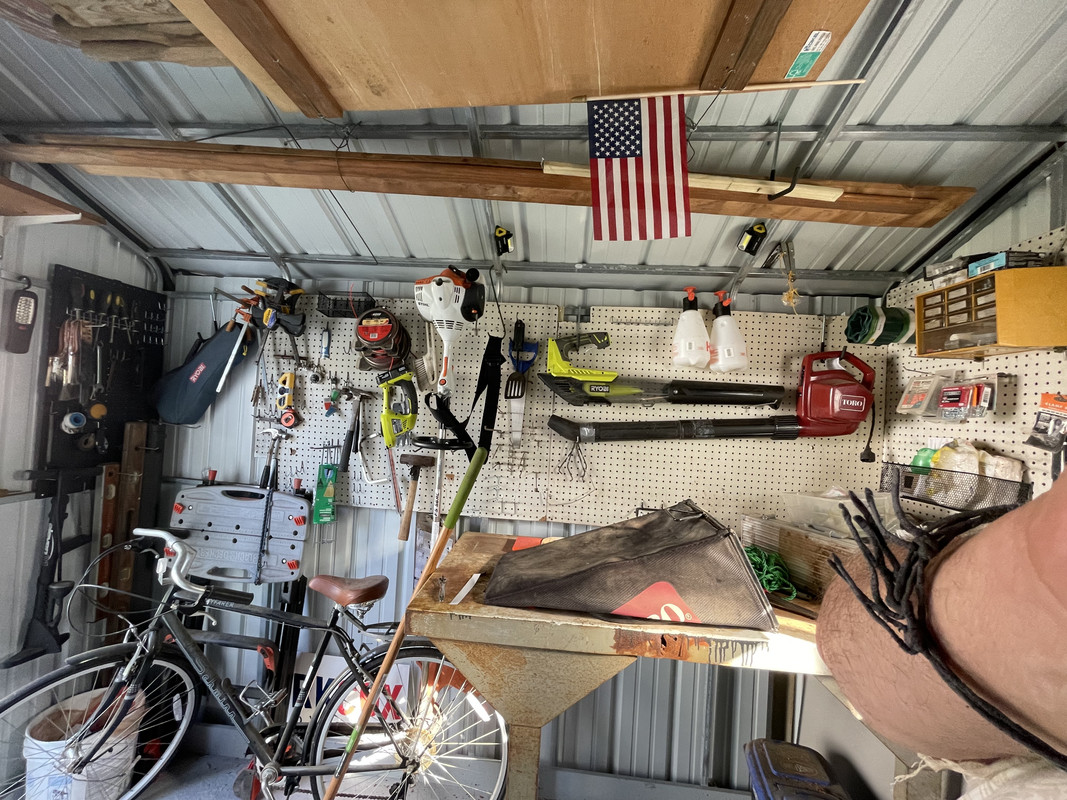 Inside a 12' long shead from 6 or so feet away using the 0.5 lens.
The best part: Instead of carrying around 15 pounds of camera, lenses, a monopod and other accessories I can slip the phone in my back pocket. Now when I need professional results sure I'll get out the Nikon gear……if I can remember where I stored it last time.
Last edited: