Hi, I have an LD20 that took a pretty hard hit, it hit concrete pavement at pretty high velocity actually, right on the nose. When it hit, it turned on and off immediately after. It flashed.
By all means I assumed it was dead and the lens shattered, but it actually isn't so. The lens is intact and inside board doesn't appear any more damaged than it already was. The two reverse polarity contact pads on the green board have fallen off a long time ago after another nose hit, which was much milder. It still ran fine after that previous hit and the pads falling off.
Now, the light DOES turn on, but only briefly and extremely dimly (maybe 1 lumen) so it's not 100% dead. The led flashes on for a third of a second so there is still a positive electrical path, but something is keeping it from powering up completely. It isn't the switch, it does the same thing if I manually ground the negative to the light body with a wire.
The light has served me well, it has lived a harsh life and I have other lights I can use, but I still would like to try fixing it.
I want to disassemble/remove the electronics module from the head and have a look at it, see what broke and see if I could fix it. But I don't know how to remove it, I unscrewed the bezel to have a look at the led connections and all looks fine from that side, it's from the contacts pad side that I don't know how to remove, IF it can even be removed. Is it epoxied in there?
Thanks for your help, have a nice day.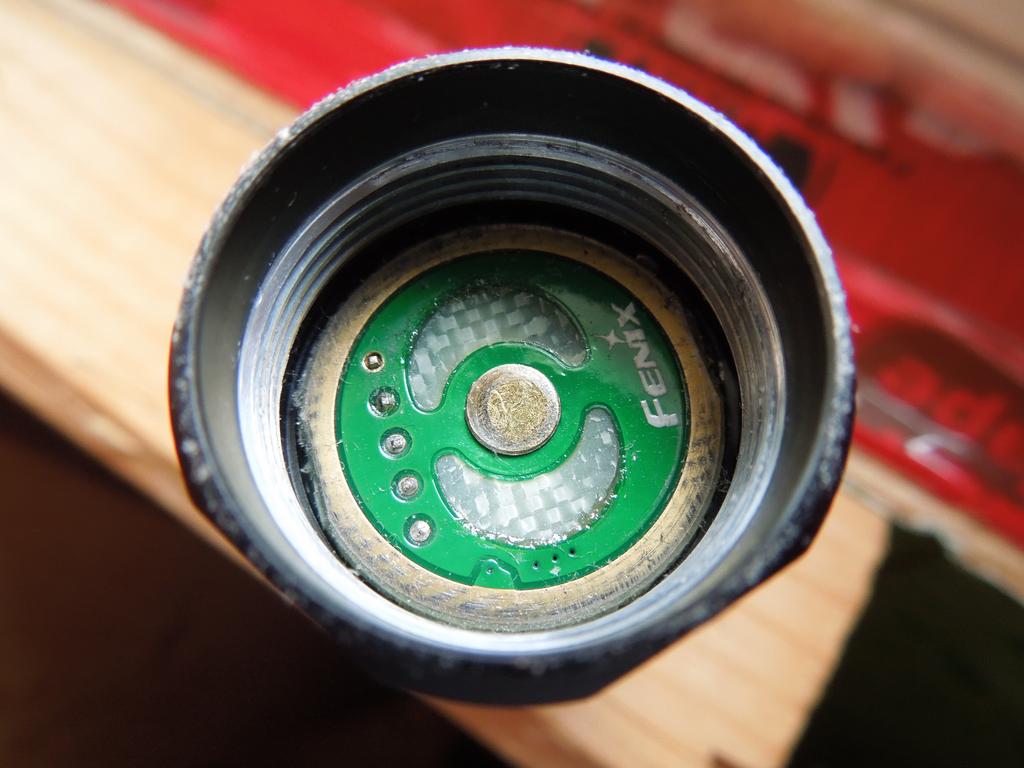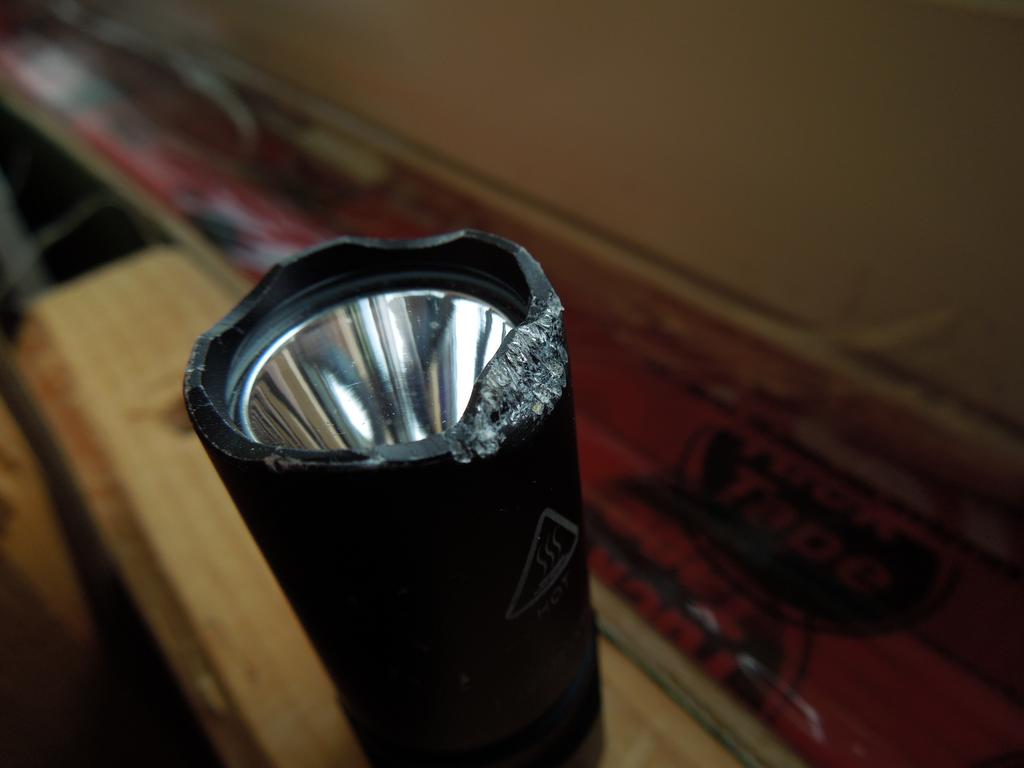 EDIT: This thread might be better suited in the Homemade and modified flashlights discussion forum.
Last edited: