Hi, I would like some recommendations on what is the best "value" lantern to use during power outage when under a hurricane threat. This will be used for indoor general lighting, when the outside windows and doors are all blocked by plywood or shutters so it's pitch dark inside even during the bright daylight.
In the past I use an assortment of large and small flashlights, some LEDs and some incandescent, but the most practical one I have so far is a Rayovac camping lantern that has two fluorescent bulbs and it seems to cast a light over a fairly large area and it uses 8 large D cells.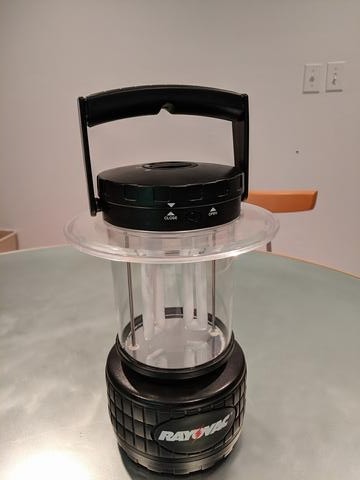 Unfortunately, when the latest hurricane approaches us in Florida I found I had battery leaks inside the lantern. The lantern DOES light up when I turned it on, but several batteries were leaking badly. I cleaned up the leaks as much as I can, then inserted 8 new D cells and now it doesn't work at all. I don't understand, it was working with the leaking batteries, and after I cleaned it all up, it doesn't work, AT ALL. Here are some pictures of the inside in case someone spotted something I may be doing wrong.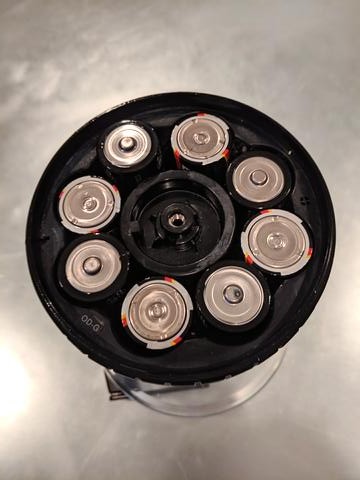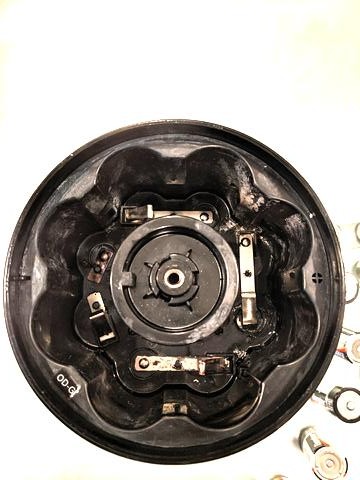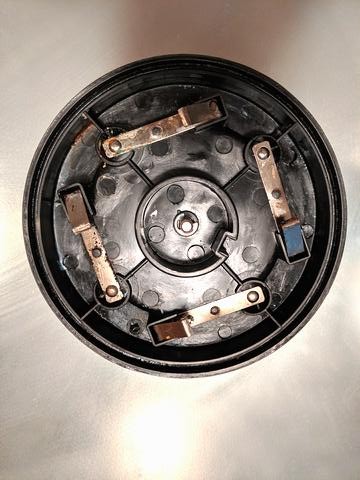 Now I am looking to buy some new lantern(s). Should I get LED ones or fluorescent ones?
Should I get D cells, C cells, AAs or AAAs?
I do use power tools and am on the Milwaukee M18 and the Bosch core battery platforms, and I know they sell Tool lights and work lights that are powered by the M18 tool batteries, but I am not sure it's the right application.
Thanks in advance for any recommendations of new lanterns or any tricks I may employ to get the old Rayovac lantern back to life.