Well-known member
CPF Supporter
Joined

Aug 9, 2015
Messages

14,698
Location
I'm a MTL'r.
Early on that was all there was. That has certainly changed. I work with a DTL'r who goes through 120ml a week. He takes a draw and you can literally see the level change in his tank. He uses a Voopoo Drag and various tanks. A former smoker for some 4 years now and he went from 3% to 1.5 and now zero nicotine. Bravo.
I can see the merits of the DTL way and won't dismiss it as satisfying to some. Yet like with flashlights I'm old school. When the flashaholic bug bit it was bright LED's for me. That was at a time when 500 sustained lumens from a P60 type setup was huge. But soon after I sought after old school stuff.
A vape setup for an MTL'r isn't hard to find. Trouble is they tend to be a hybrid device anymore. At least the beginner/ novice type. Being new to the modern vape I'm not that familiar with all of the available brands. Especially high end stuff that costs like a SureFire. I have found that if you want a true MTL device they can be had and at reasonable cost. Vape pens often times are made to be like an e-cig. Hybrids are becoming popular.
When you cook your juice at 10-15 watts you don't need a double battery setup unless you just don't want to be hassled with charging it very often. A 100 watt device is more than plenty.
I'm cooking my favorite sauces with a 30 watt pocket sized mod by Aspire and a 75 watt device by Innokin. Both are so-called starter kits and run under $50 at many online sites.
First I'll talk about the Innokin Kroma-A kit with an included Innokin Zenith tank.
A fairly basic setup about the size of a pack of cigarettes. It can do temperature control or watt control. It changes watts in .5 at a time. 10.0, 10.5, 11.0 etc. And it locks where you set it until you hold a plus or minus about 3 seconds. It can read all those metals up to titanium. Yet can read ni200 if that's still your thing. So if you're a builder it can figure out what you used. With temperature control you can do pre-fire temps as well. Not available for watts though.
To me the tank is the magic in this kit. The Zenith can be locked down air tight or opened up to 5 little holes. It comes with a 1.6 ohm Kanthal coil with decent sized wick points. The other coil is like 0.4 if I recall correct but I didn't even open it. They state the Kanthal lasts up to 5x. 5x what I do not know.
The coil is a plug in, threadless from the bottom. The base is like a cup and the top fill is by twisting the non removable lid. The glass is contained inside a solid frame so breakage is unlikely. Cleaning it out with a tooth brush is out, but it can be thoroughly cleaned with some imagination.
I found that if you don't clean the o'ring inside the air chamber before replacing the coil it can leak. A wet q-tip easily does that.
I like the tapered shaped 510 tip. It acts like a fine pipe. But it also comes with a straight side tip.
It fires in an instant, every time. You get a predicatable puff each time. The box has enough metal to feel solid but plastics in the right places make it lighter and easy to grip.
It's spring loaded too. That took a bit of getting used to for fear of cross threading.
Here's some pix: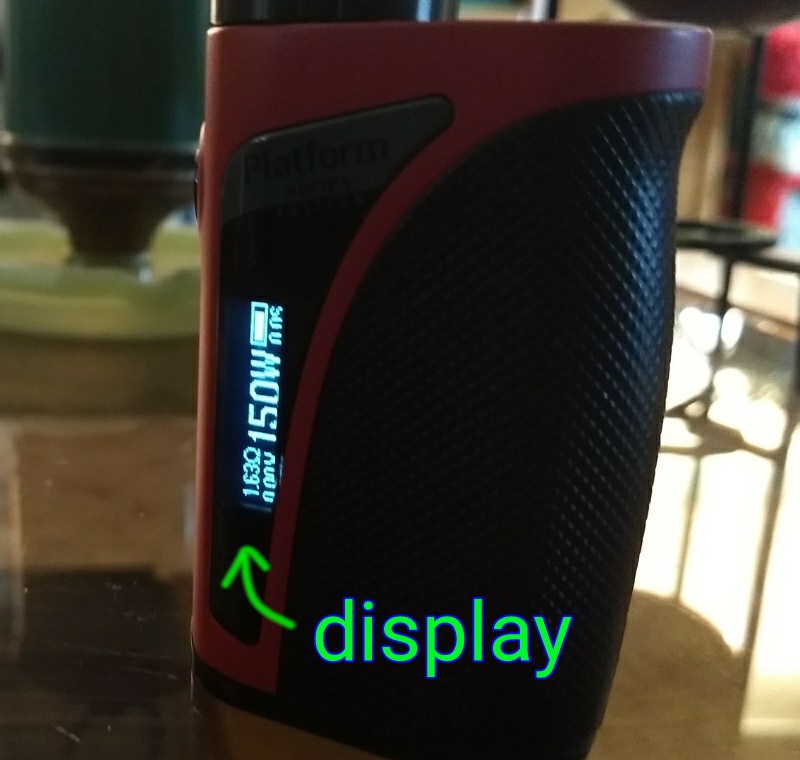 The display is basic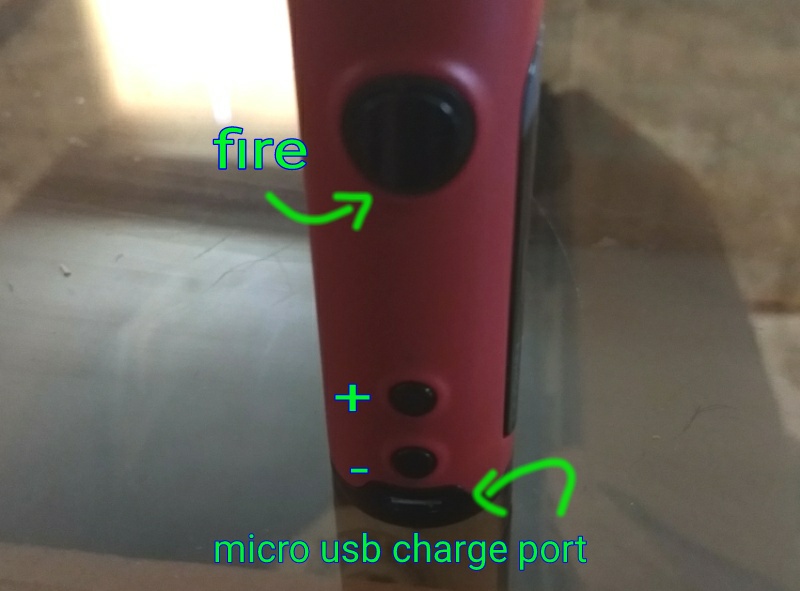 The buttons are small but easy to use.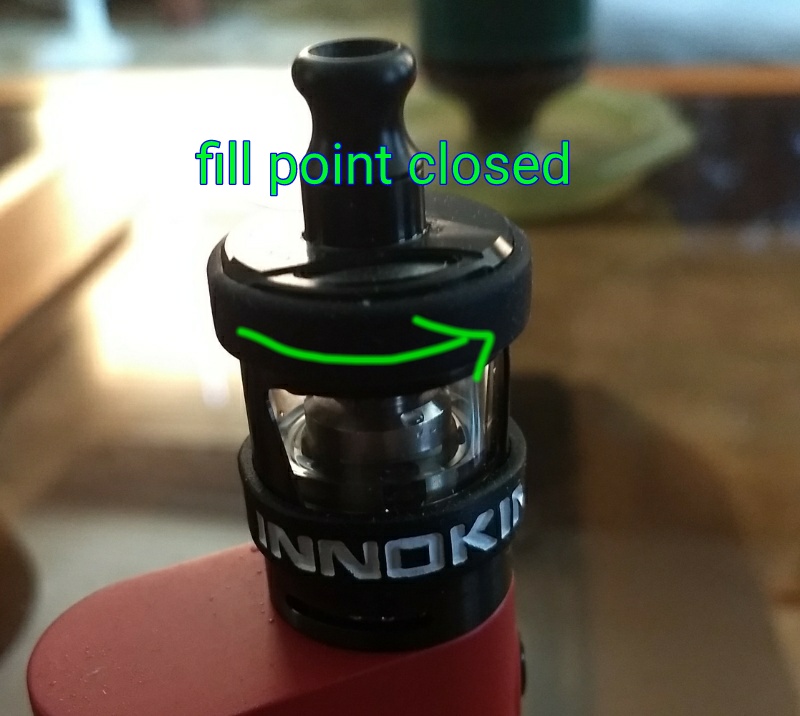 The tank closed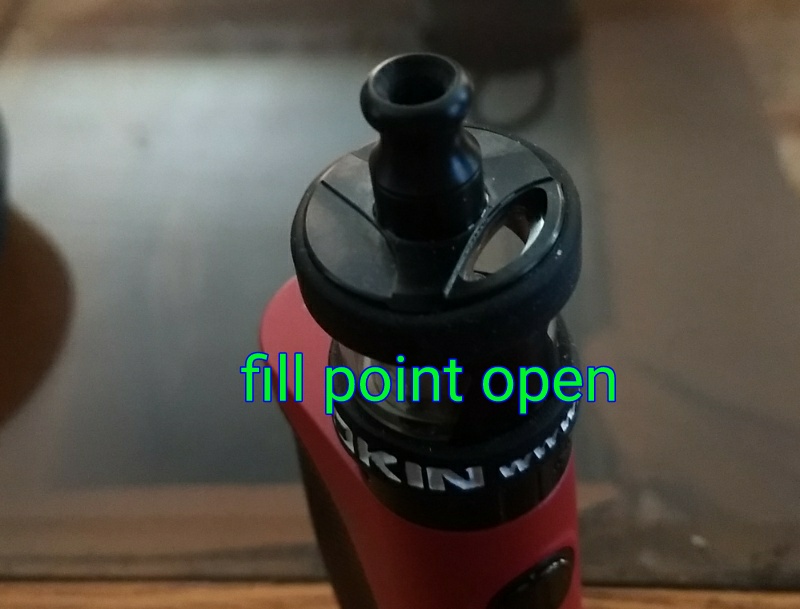 The opening is large enough for eye dropper type filling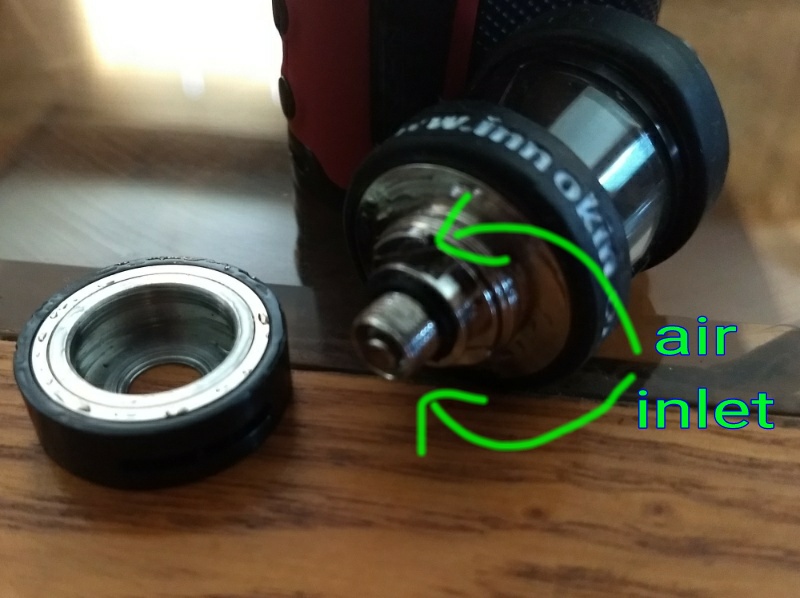 Airflow and threadless coil at the bottom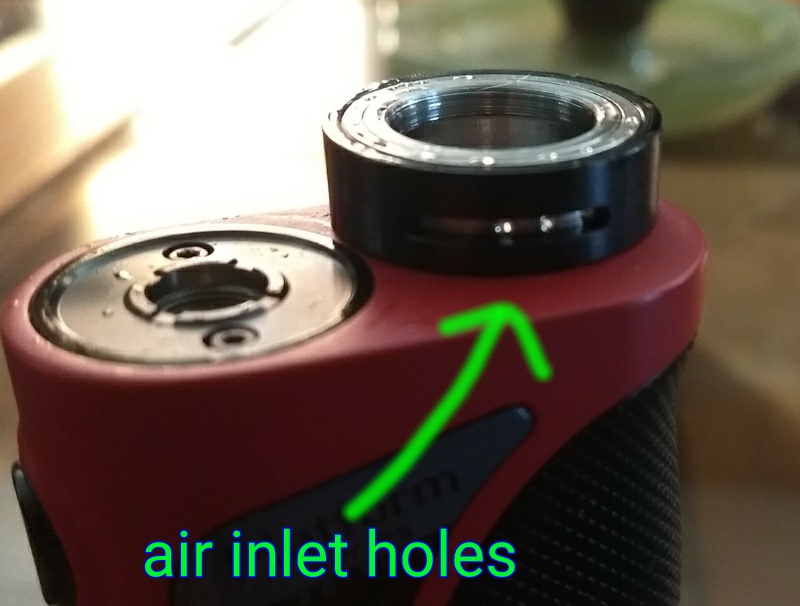 Up to 5 holes on one side only.
Closes down completely tight.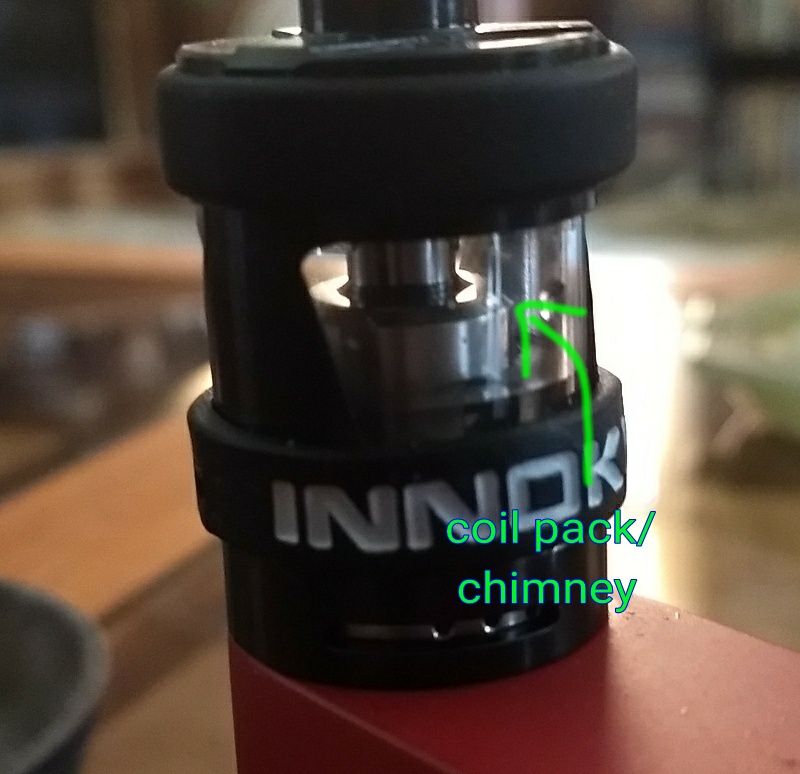 Coil meets chimney.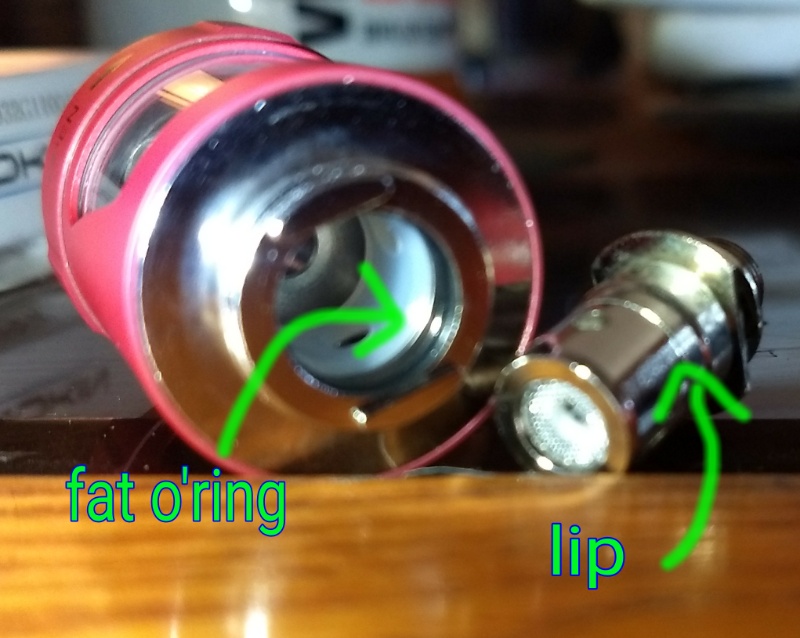 Big fat o'ring where coil pack plugs in.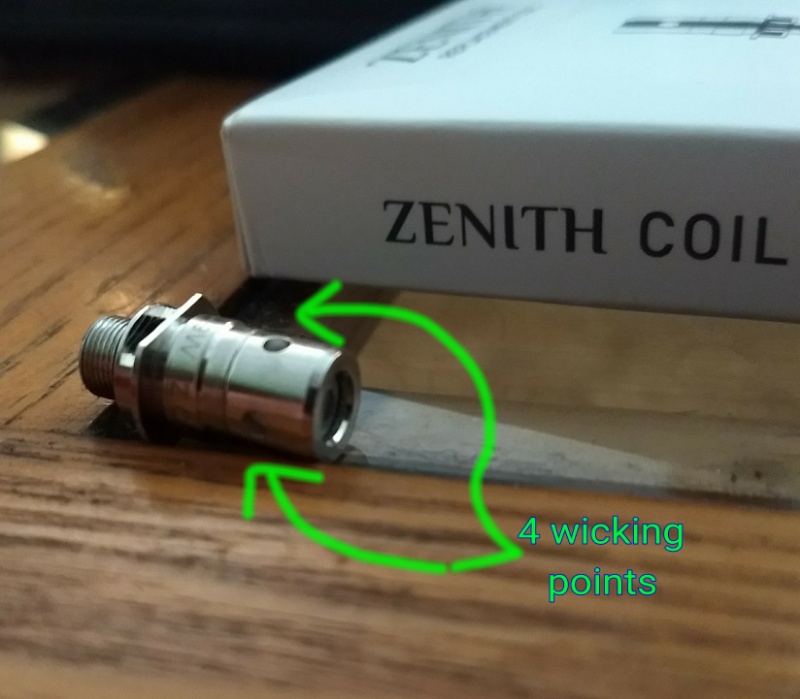 4 exposed points for MTL flavor.
I'll talk about the tiny Aspire Rover X next.
That one has my favorite tank, the Nautilis X. Since the MTL at low watts is a juice sipper the 2ml tank is plenty. But it has a 4ml adapter and tank available.
Last edited: