Flashaholic
CPF Supporter
Joined

Aug 9, 2015
Messages

17,154
Location
Here in 2020 the cel phone cam seems to have taken over the world of photography, and for good reason. They're actually pretty good at producing everyday, general life photos like the vast majority of the camera market desires. Mix that with a hand held computer that makes phone calls and it is no surprise how popular they are.
Now just a few short years ago the world of cameras was evolving so quickly and decent gear was priced so well that everywhere you looked was people carrying SLR cameras. I'm kinda glad the celphone cam took over actually. For us hobbyists it now means we can enjoy our nice gear for more than a weekend before Canon, Nikon or Sony sends out the next big thing that made our next big thing obsolete.
With celphone cams dominating it meant camera sales went flat faster than an ice cube melts on an Arizona summer day. The makers had to get smart to keep from going belly up. Go Pro entered the market and grabbed even more remaining market share. The fabled point and shoot seemed to be going the way of the Brontosaurus……extinct. Somebody said "Houston, we've got a problem". The SLR sales were flat, be it mirrored or the compact mirrorless. And point n shoot was on life support. Yet there remained a market still willing to plunk down between $500 and $1000 for a full function point and shoot sized camera.
Around 2008 or so the digital camera had gotten pretty close to creating film like pictures and point n shoot cameras could be had that did a lot of things an SLR could do. Pictures were nowhere near as good but to the hobbyist it was a great trade off to carrying 10 pounds of gear. Yet the big camera companies saw big dollars in SLR and largely focused on those while turning the point n shoot into basic automatic featureless predessecors of the cel cam. Many hobbyists sighed as the travel cam became more and more auto this, no frills gadgets that could do everything but start your car on a cold morning or……take good photos. But then came the 1 inch sensor. They are not as large as an APC sensor on your SLR camera, but a heck of a lot bigger than an iPhone sensor. And with a sweet spot of 20 or so megapixels a lot of info could be packed into each photo site. Not over crowded like a small sensor either.
Now with a market still willing to shell out $500 or more the camera companies went backwards in time and began producing nearly full featured point n shoot cameras again. Cameras with near full 35mm sensors, all those point n shoot whizz kid features and pretty good lenses to boot. So finally in 2016 the hobbyist setting on the sidelines has something to get excited about. Now the only question is will those full featured point n shoot numbers with jumbo sensors take good photos?
I jumped in the pool yesterday with a mid price one by Panasonic. I've always liked the photos from Panasonic point n shoot along with their digi-cams, which are fixed lens numbers with SLR characteristics.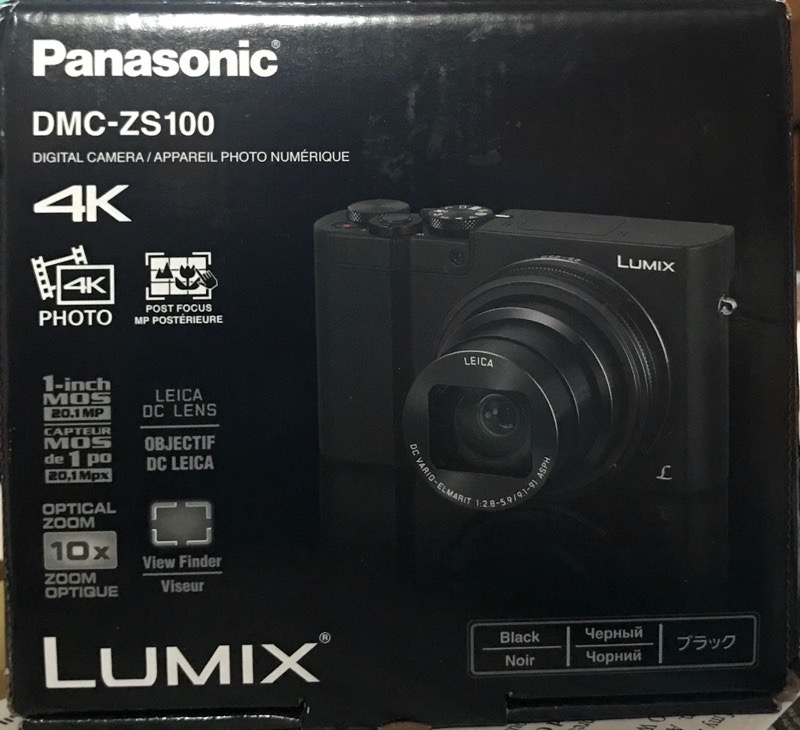 The Lumix DMC ZS 100 is a merge between a point n shoot and a digi-cam with a 1" sensor. After a few initial photos in a sundown lit setting I learned what it won't do. And that is produce ultra crisp crops like my SLR cameras. Today I begin a journey on what it will do.
Anybody with 1" sensors please chime in and share your thoughts. Happy snapping.
Last edited: