I finally gave up and as much as it hurt to do it, sold the 97 Honda Prelude I was restoring. It was auctioned off and the $ went to a wounded veteran program. It had 228k on it when I got it and at 237975 it started coming apart. Issue after issue until my goal was to see 238000 on the odometer. The day it crossed over to 238k the head gasket popped. It went away with 238020 miles on it. The guy who bought it was estatic to find an all original equipment version as most by now have been stupified beyond repair. I was restoring it stem to stern with 100% factory parts and a few factory upgrades not available in the US.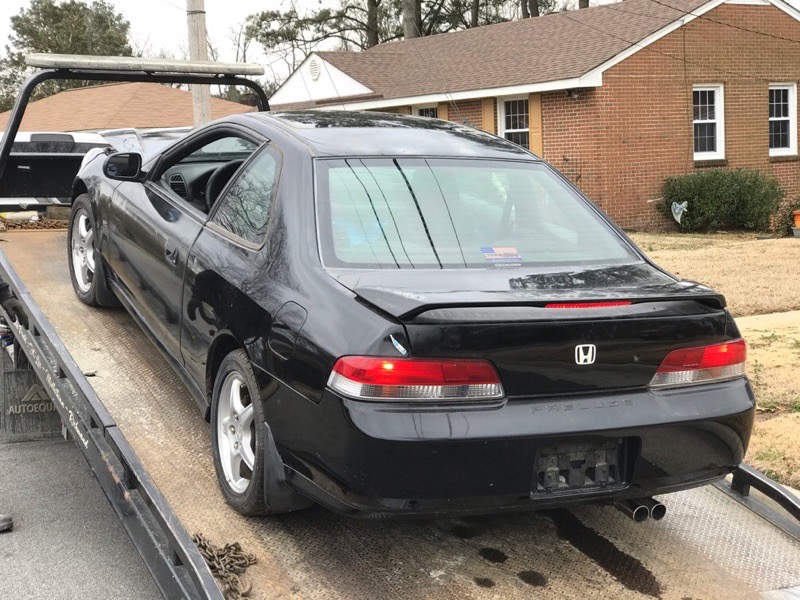 It sure looked pretty broken down in my driveway.
My son had always wanted a Toyota Aristo because it was a luxury hot rod. He bought an 03 Lexus GS 300 and set about turning it into an Aristo with left hand drive. Well he found a genuine Aristo recently so he parted with the Lexus. Parted with as in "hey dad you want the Lexus?" My reply was "does a dog bark at the mailman?" So this summer I will be turning it back into a Lexus.
Soon this black n tan will get the spa treatment at my place.
An 03 GS300 with 252xxx on the odo but the major overhaul has already been done.
Last edited: