Review Acebeam L30
http://www.acebeam.com/l30
Acebeam has released another flashlight in his "Hunting &Tactical" category. Powered by a XHP70.2 led and the new 20700 format cell (also acepts 18650 and 2xCR123), it blasts out nearly 4000lms with high sustained lumens in a relative small package. This light is offered in both 6000 or 5000k.
Acebeam has given me this L30 in 6000k without no other compensation than keeping the flashlight to make a sincere review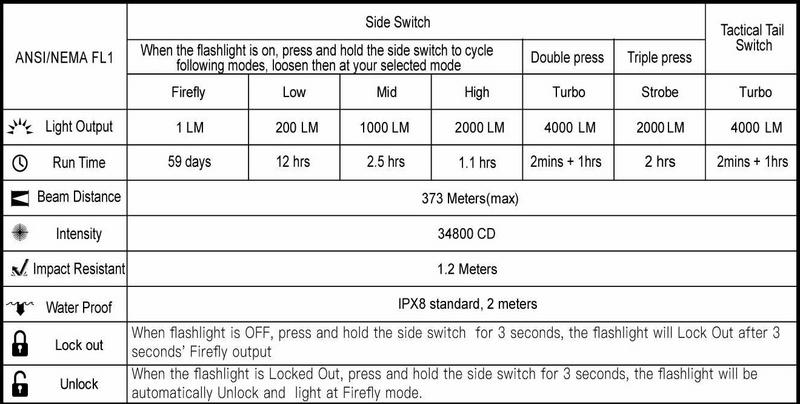 Presentation
The L30 comes in a nice hard cardboard box, with the new full color design, it seems that Acebeam has left behind their brown boxes with black text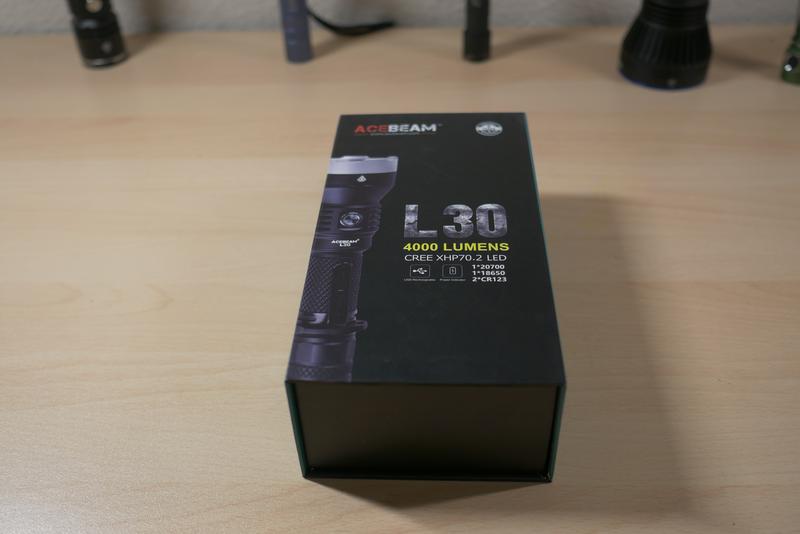 You can see printed in the box all the main features, applications and color / tint options.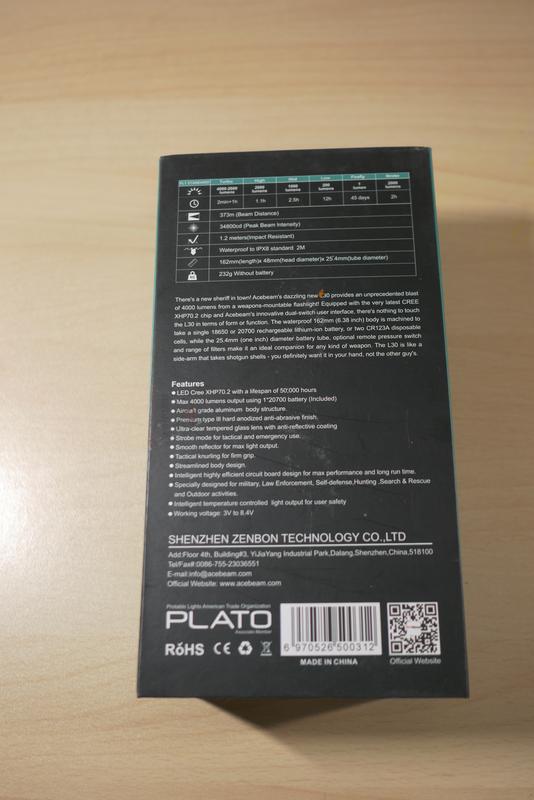 Once opened, you'll find that the light is very well protected inside the holster and with plenty of foam surrounding the flashlight and accesories.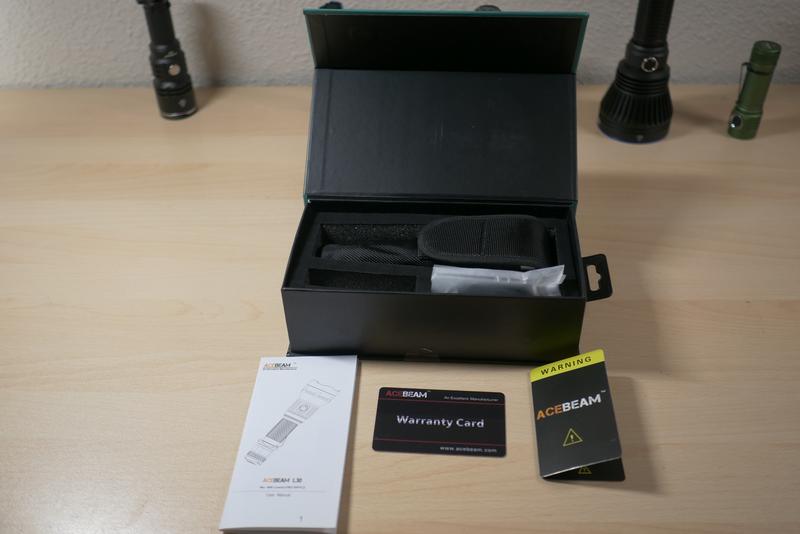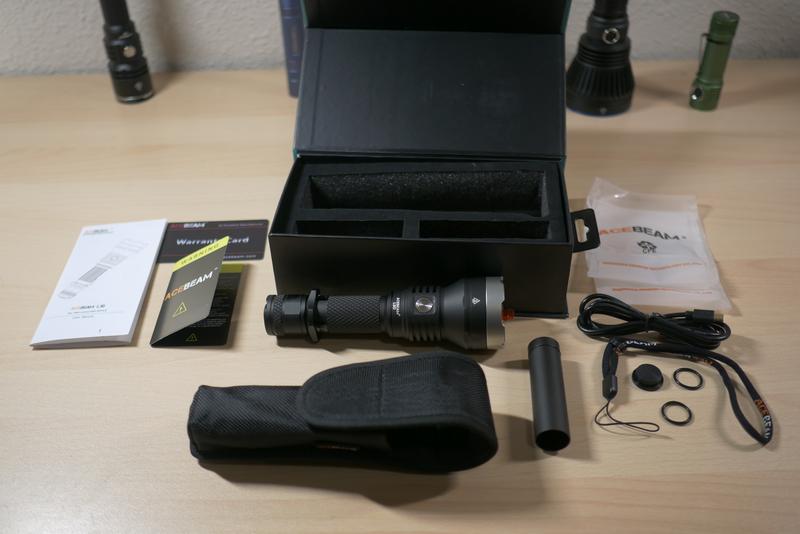 The lens has a protective plastic sticked to it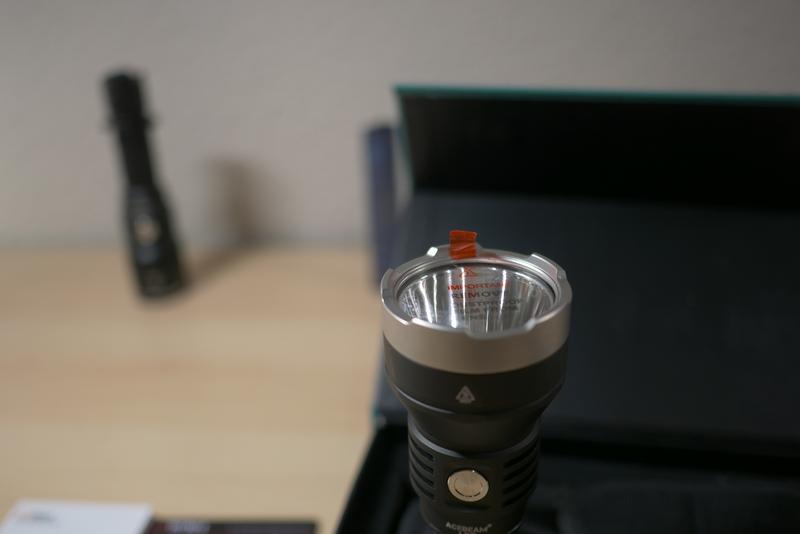 It brings some accesories such as:
-Spare orings
-Spare rear switch boot
-Micro USB cable
-Lanyard
-Nylon holster, molle compatible
-Very high quality adapter for 18650 cells, made in aluminiun
-High drain 4250mAh 20700 cell, with PCB protection (I'm told it's a Sanyo NCR20700B cell)
-Manual
-Warranty Card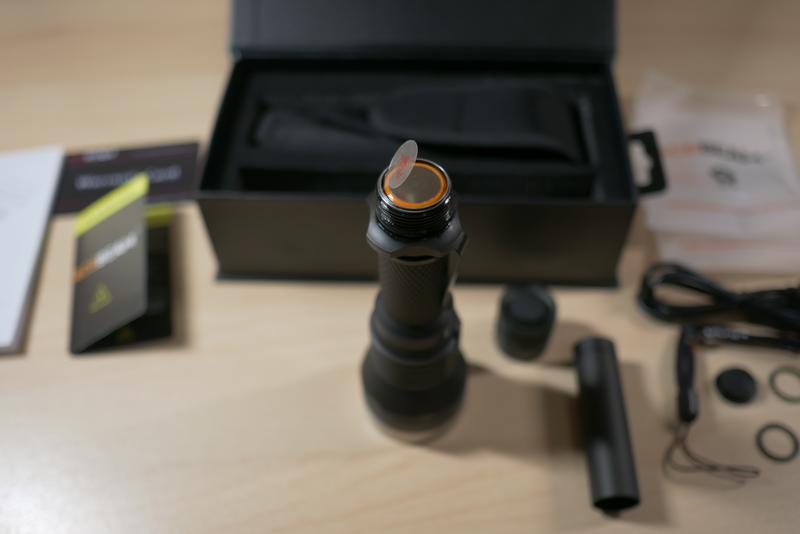 Acebeam supplies an adapter in order to use regular 18650 cells, but it's only intended to use protected cells because the shorter unprotected ones won't make contact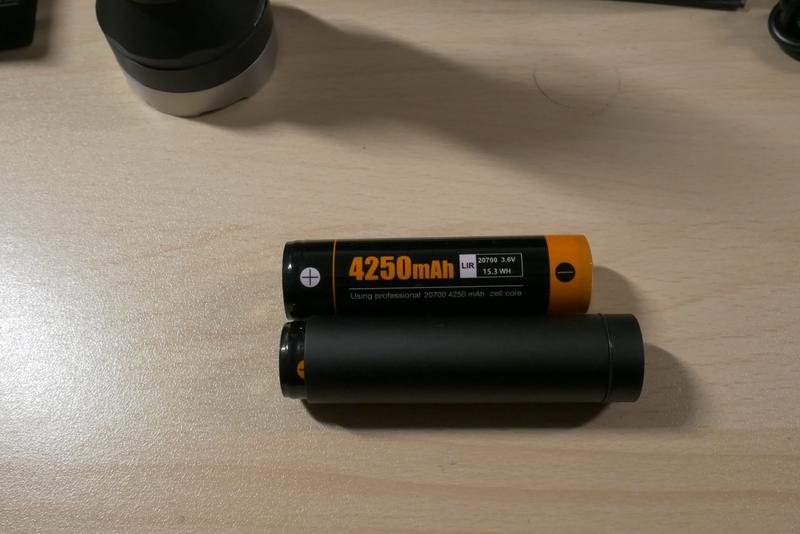 Construction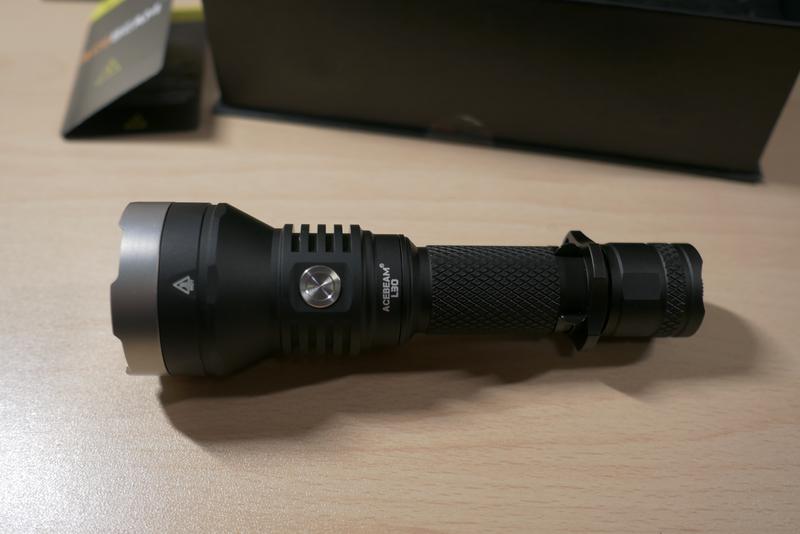 Looking at construction, this light is very well made, Acebeam has used high quality components for it. It's made in aluminiun with HA III anodization with Anti-abrasive finish, the lens is a clear AR coated glass. In general the light is a very high quality one. The knurling is aggressive and grippy so the lights feels very solid in hand.
AR lens and aluminium bezel, it has threads inside so it's pretty sure Acebeam will release filters for this flashlight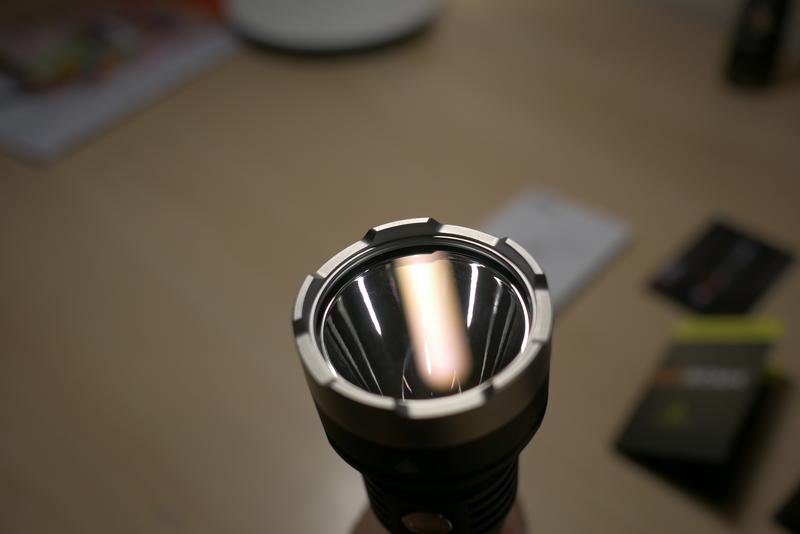 It has a pocket clip already clipped in the tube.
At the end of thee light there is a cigar grip, with helps when using the rear switch, the lanyard can be attached to it. It's removable by unscrewing it but it will leave the threads visible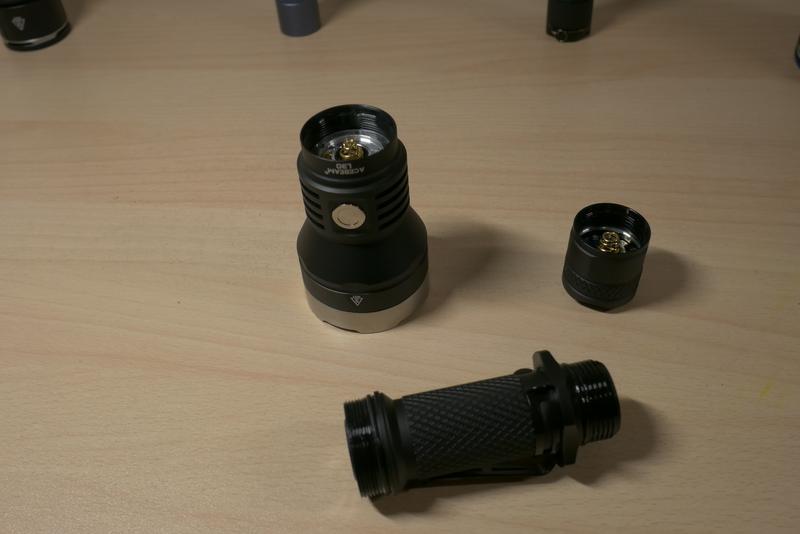 The side button is made in aluminium, it has a nice touch, I have to say it's softer and easier to push than my L16's one.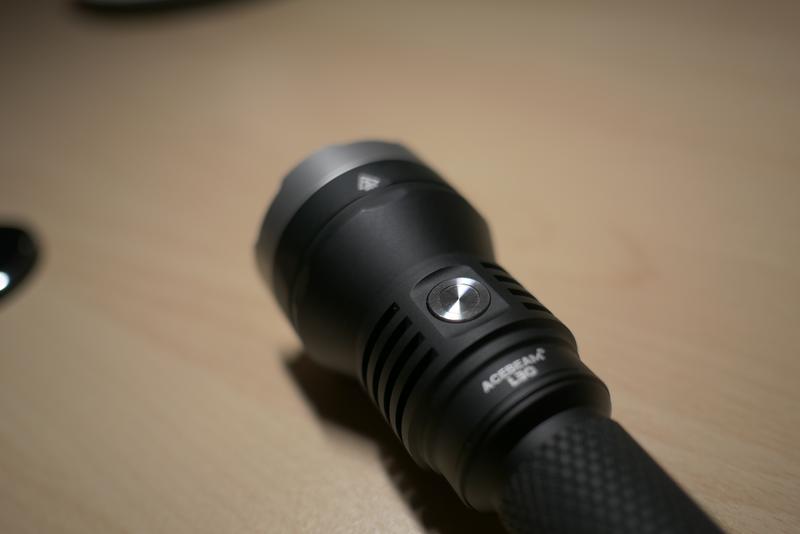 The tailcap has a forward switch, with momentary on function, tailstanding isn't posible in this light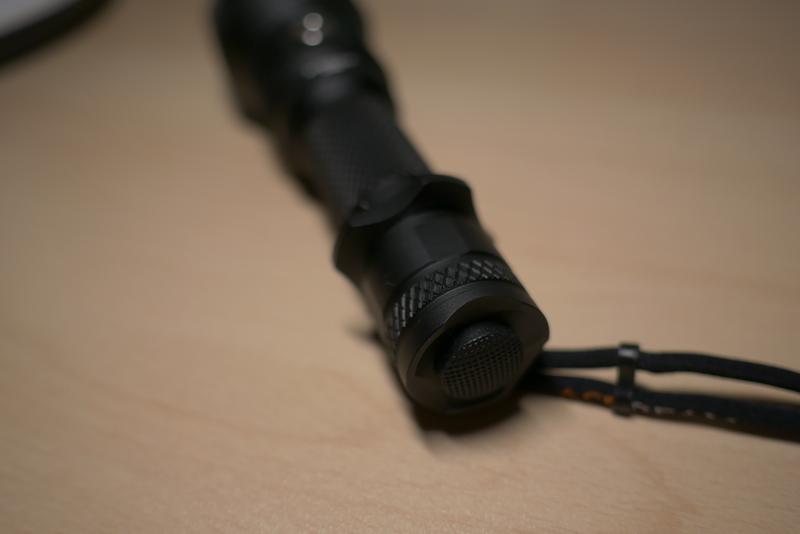 Dissasembly
Let's see the different parts of the flashlight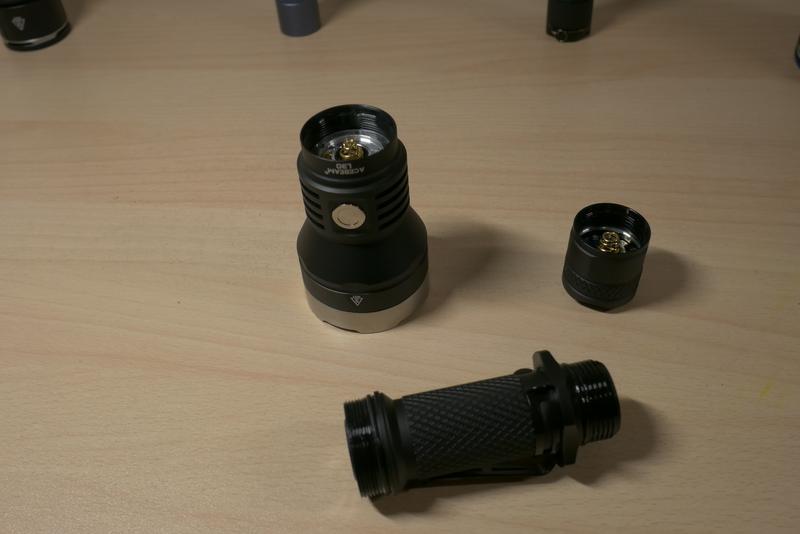 Acebeam has improved their design of the cell tube in this flashlight (compared to the L16). Now both ends are anodized, so mechanical lockout is possible at both the head or the tailcap by unscrewing them a little.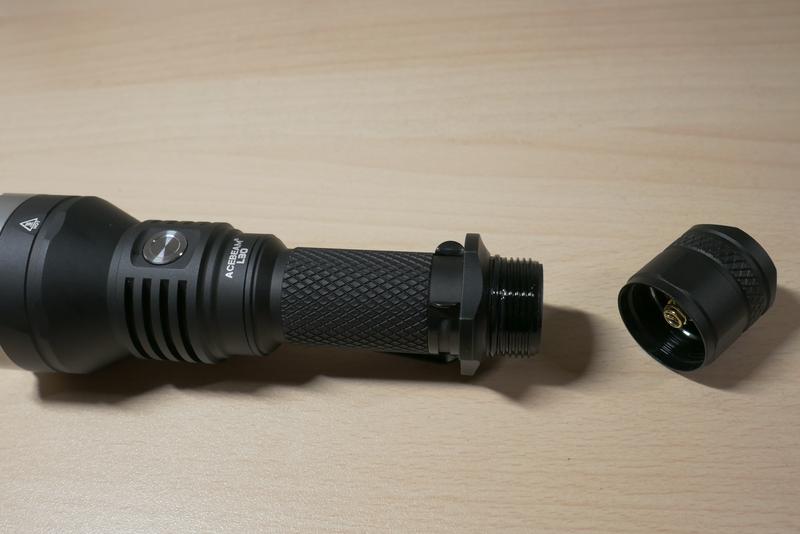 Threads are square deep ones in the tailcap and triangular in the head side. They come clean and with plenty of grease.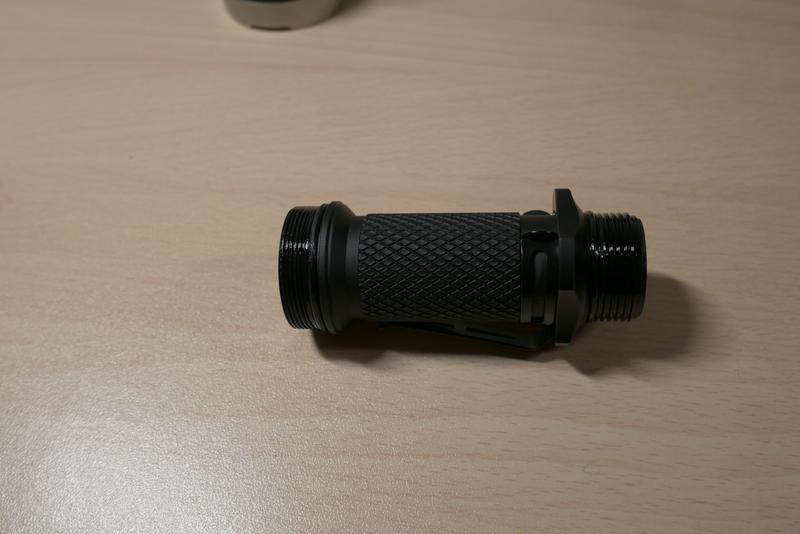 Size and weight
The Acebeam L30 measures 16,2cm long, 4.8cm wide at the head and 2.8cm wide at the body. Quite compact considering his high output and larger 20700 cell.
It weights 174g without battery and 238g with the supplied 20700 cell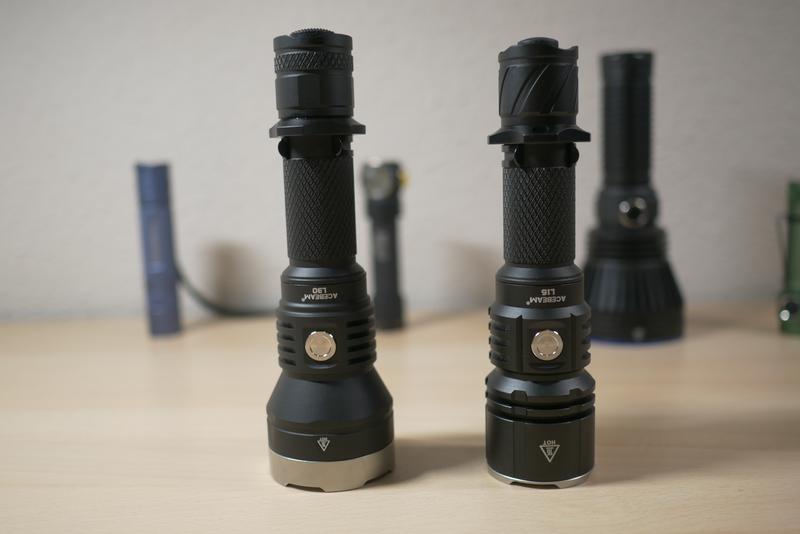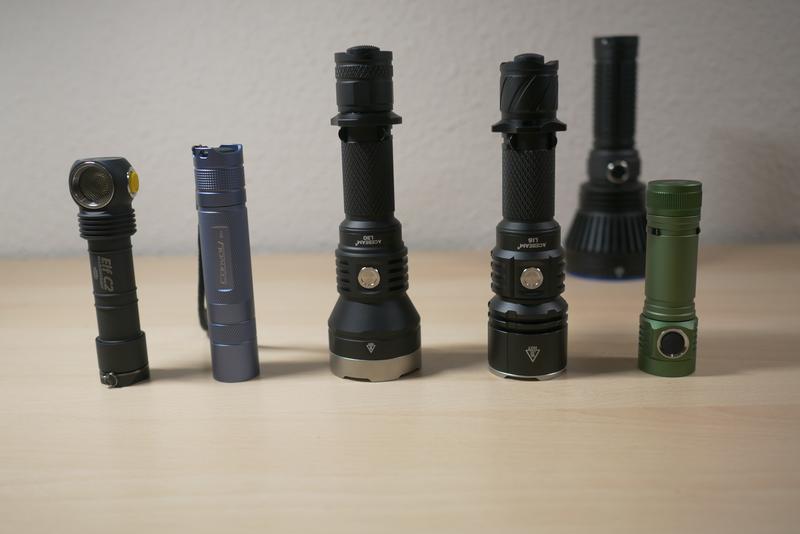 USB charging
The light has a very fast built-in micro USB charging, it can't charge 2xRCR123, only 1×20700 or 1x18650.
I've measured the charging current at 2.07A, which should charge the included cell in less than two hours and a half. Once the charging ends, the cell was at 4.16v. It may be on the low side but charging the cell to 4.20v only took about 80mAh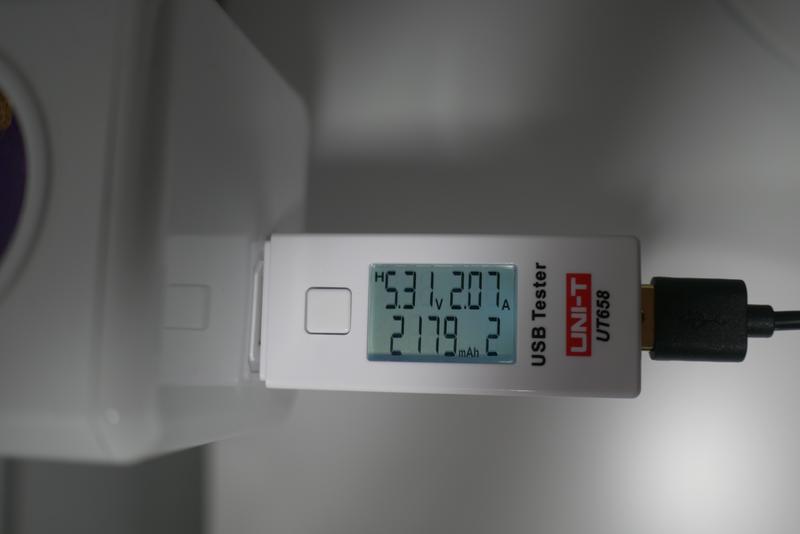 Unlike other manufacturers, this light doesn't require propietary cells, so you can charge any cell inside.
Please note that the supplied cell it's 74mm long so it won't fit most external chargers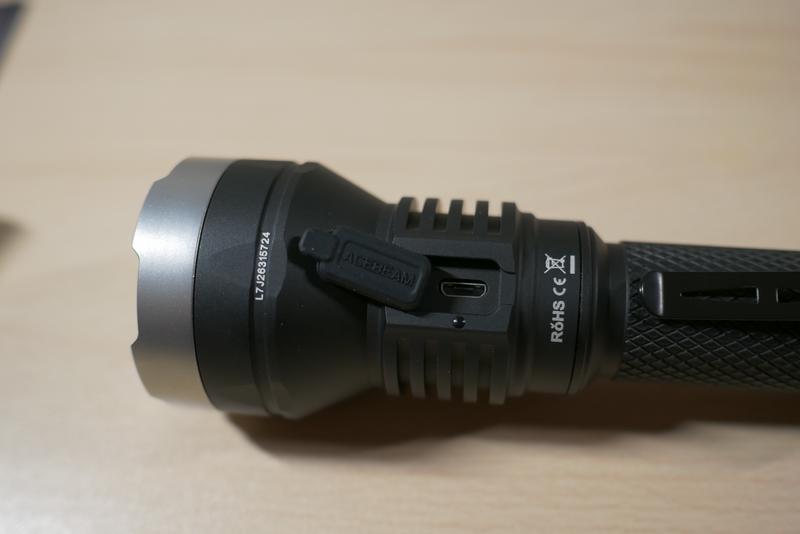 The light has a led that will light red when charging and green when finished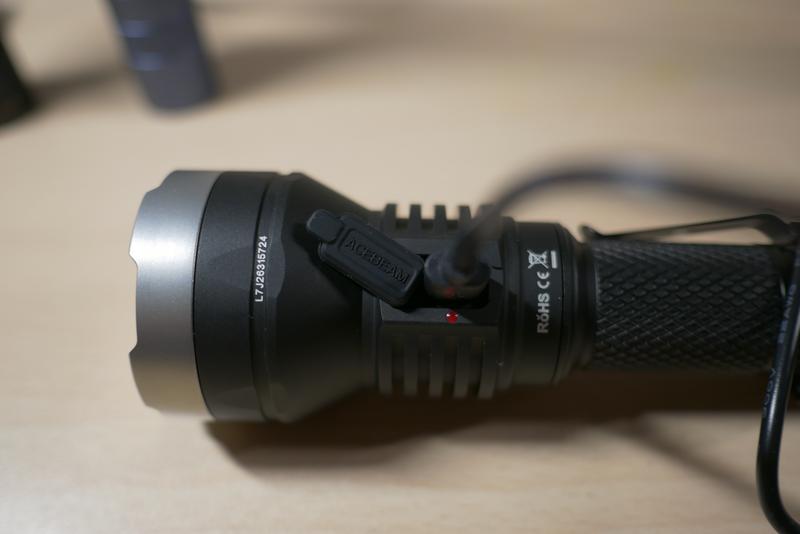 Standby Current
I've measured the standby current at 1022uA, which is high, this ligh must be stored mechanicaly locked or it will drain the supplied cell in less than half a year
UI
Let's talk about the UI
The rear forward button will only run the light on Turbo, it has momentary on function. If you are in low mode an the press the rear switch, it will go to turbo, and when you press again the rear switch it will turn off.
The side swich controls all the modes, and the UI is a well known from Acebeam and Olight users.
From off:
-Long click: moonlight
-Long click for more than 3s: electronic lockout, you'll have to click again for more than 3s to exit lockout mode
-Single click: last used mode with memory. It won't remember both moonlight or turbo modes
-Double click: Turbo
-Triple click: Strobe
From On:
-Single click: Turn Off
-Long click: The light will cycle through modes, it won't start from the lowest mode every time you long click, it will go up from the level you are in that moment
-Double click: Turbo
-Triple click: Strobe
Measurements
I've measured this lumens, current and throw

Runtimes
The light stepdowns from turbo to high mode when the head reaches 60º. It won't stepdown from high mode as it has enough mass to keep under 60º during the runtime tests. Yes, this light can sustain +1700lm
Turbo mode has two kind of stepdowns, if the light reaches 60º, it will stepdown to High mode (1700lm), but it you cool it down, the stepdown comes at 7 min to 3000lm because of the cell voltage, at 23 min the light shuts down at 3.0v, what a hot rod!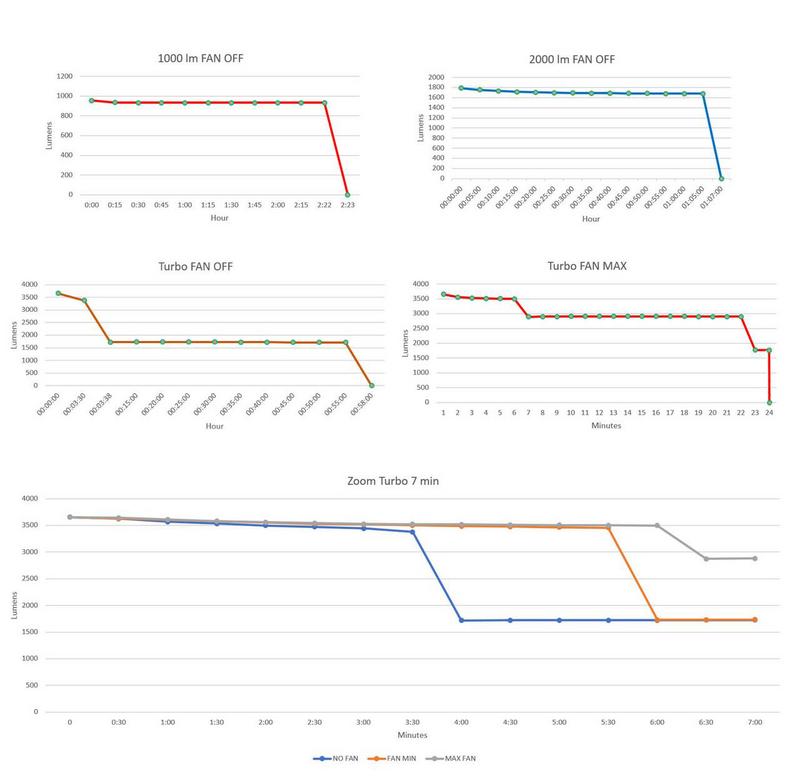 Beamshots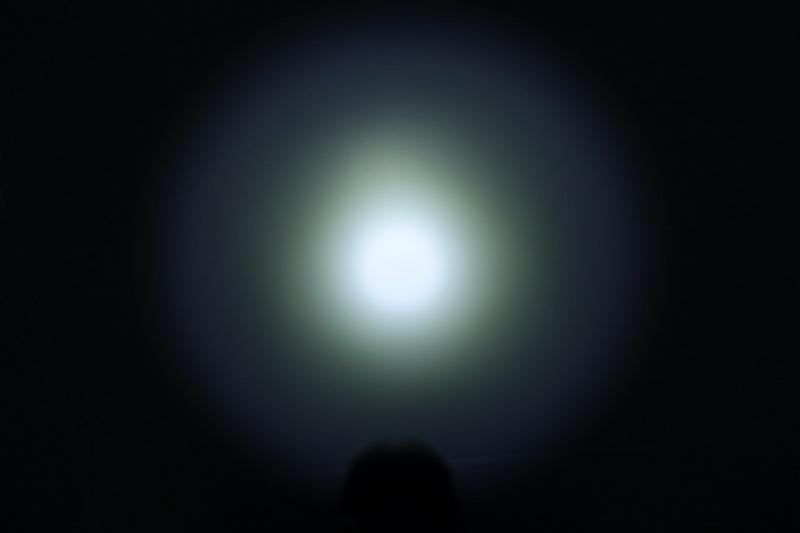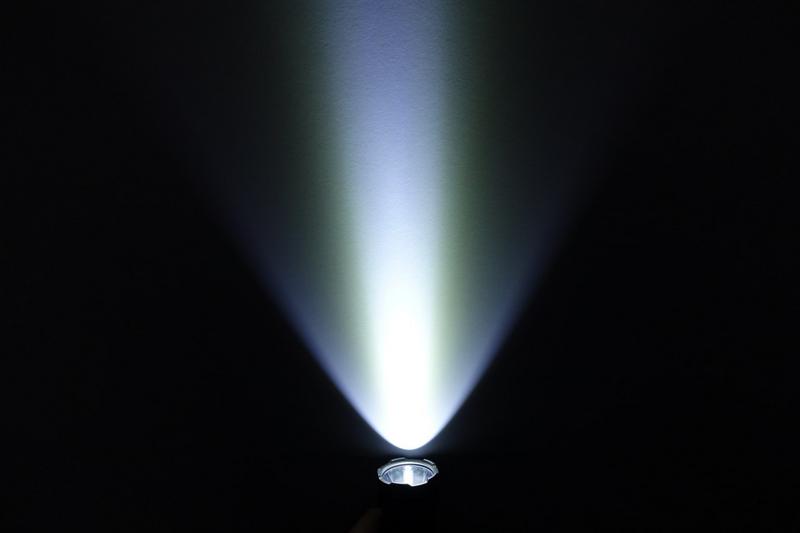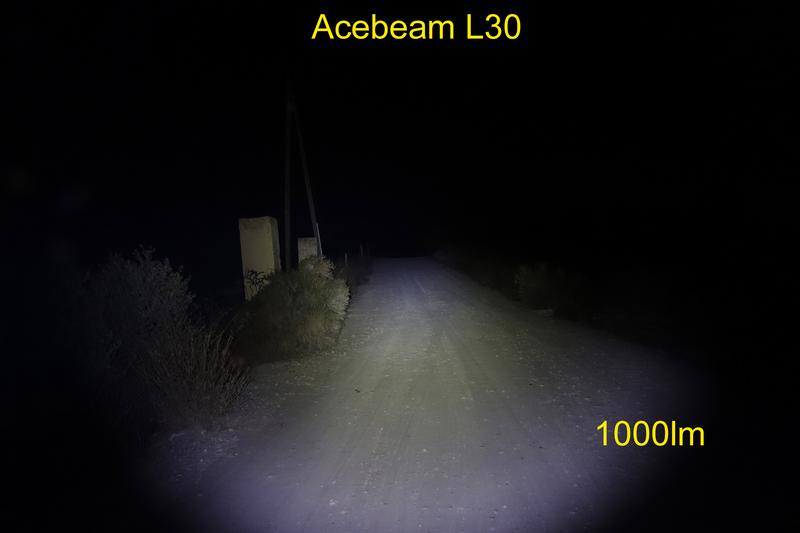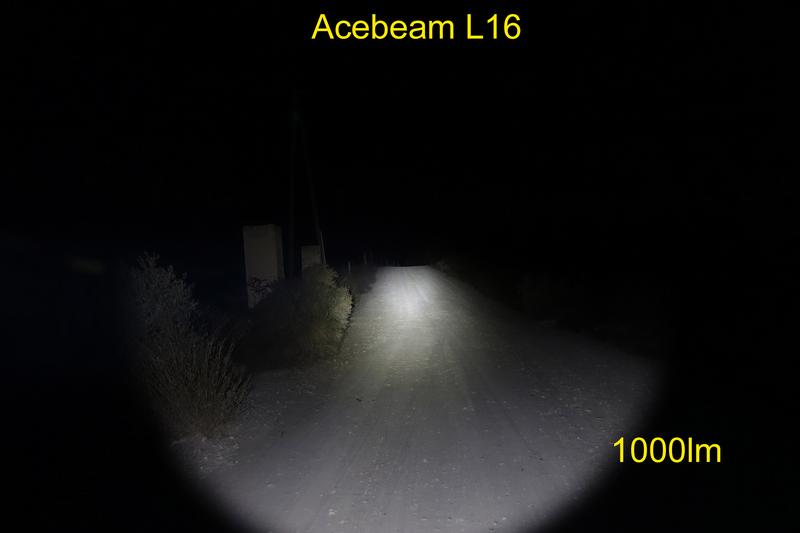 Animated GIFS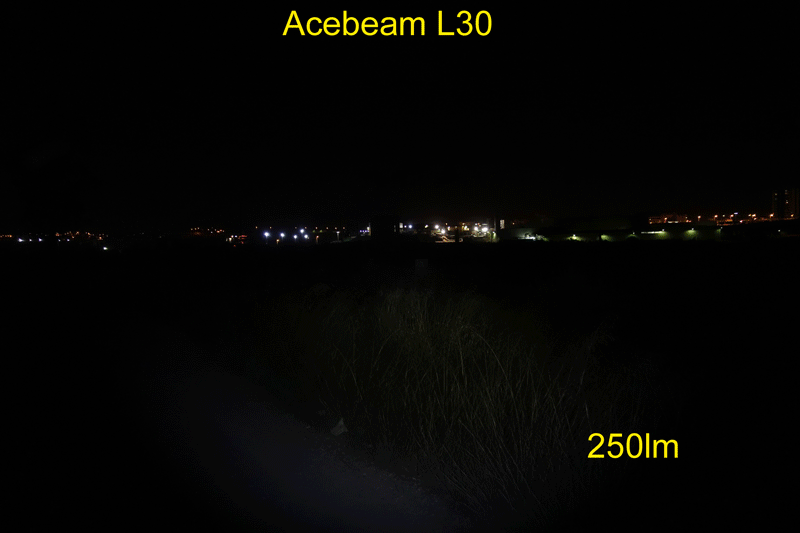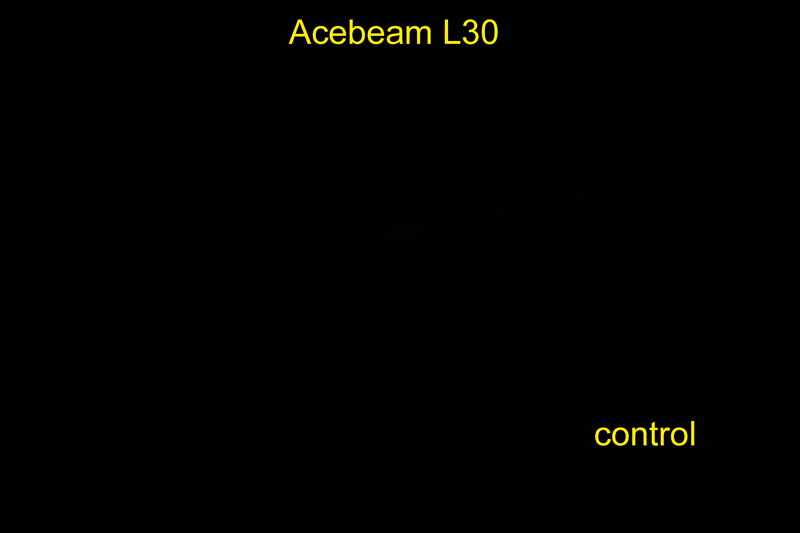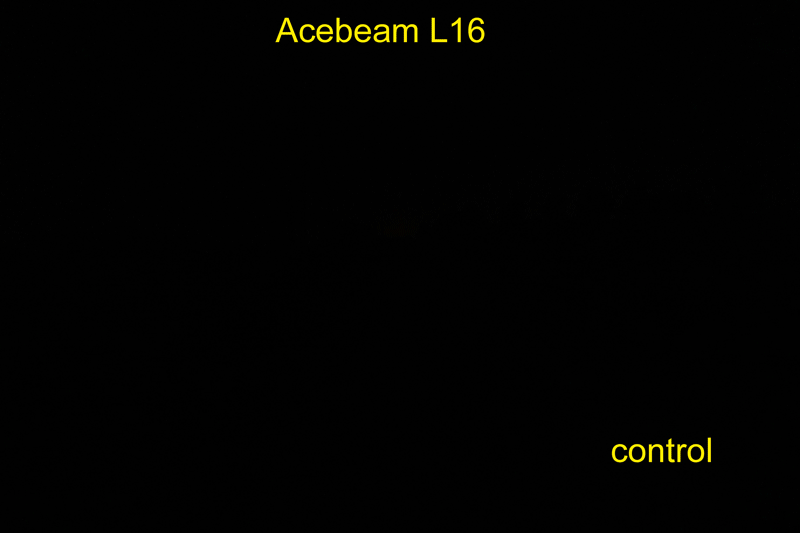 Extra info
It was a pretty surprise to discover that the cell tube works in my Acebeam L16, and also in a better way than in the L30. The Acebeam L16 has longer springs so any 18650 or 20700 cell will work, even flat top unprotected! If you own a L16, you can get a L30 as a complement, flood vs throw and to add to the L16 the 20700 compatibility.
Conclussion
Pros:
Acebeam has made a very good flashlight here, not only is it the first 20700 cell flashlight in the market, but it also takes advantage of it's extra capacity to offer very great runtimes and high lumens. This light is a step forward to Acebeam, the driver looks very efficient, holding 1000lm for 2:22 or 1700lm for more tan one hour are numbers that looked impossible from a single cell light.
The beam is between flood and throw, making it a very useful flashlight in any situation. Personaly I've been taking this light for my night walks and I think it's a very reliable flashlight
Cons:
-The tint in the 6000k version is very cold, but Acebeam offers a 5000k version which will satisfy to all NW lovers (including me)
-The combination of XHP70.2 and smooth reflector, makes some tint shift in the beam, sides are cooler tan the hotspot, this is because. This tint shift is less noticeable in the NW 5000k version
-I'd like to see an extra mode between moonlight and 200lm, but it's not a deal breaker as this light is intended for outdoor use and mode spacing looks good for the eyes
-Standby current is high, so if you plan to store the flashlight for months you'd better unscrew a little the tailcap
This is how the Acebeam L30 looks in 5000k version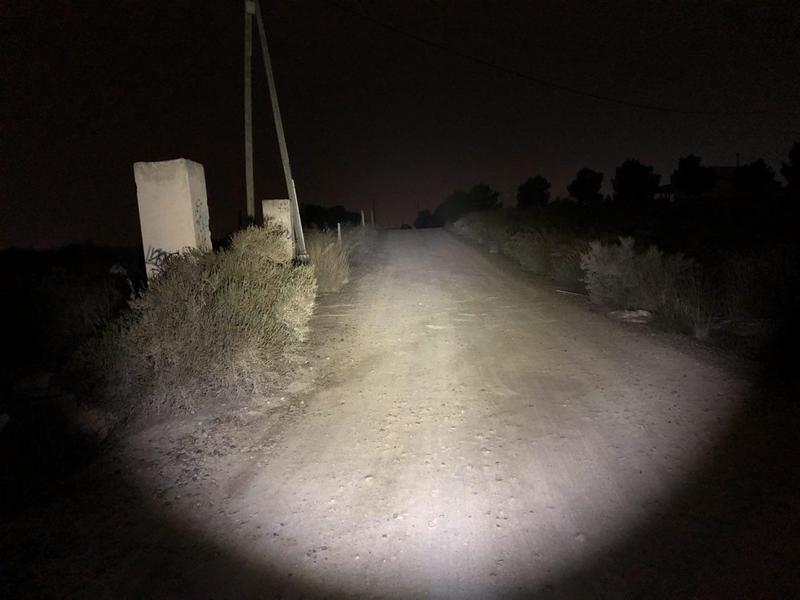 Last edited: