Joined

Mar 6, 2016
Messages

252
Location
Review example was provided by Lumintop
Here is the link to product page at manufacturer`s website.
I`m not fan of full-sized Luimintop`s lights. But I honestly say that they small-sized flashlights are really good and strongly believe that absolute majority of readers own "worm" or\and "tool". My personal ideal is Lumintop Ant, a bonsai-sort of flashlight, which in each detail looks like 18650 powered light, but is AAA size in reality.
So the idea of Tool AA is not that bad from the start. Lets check how it turned to be in reality.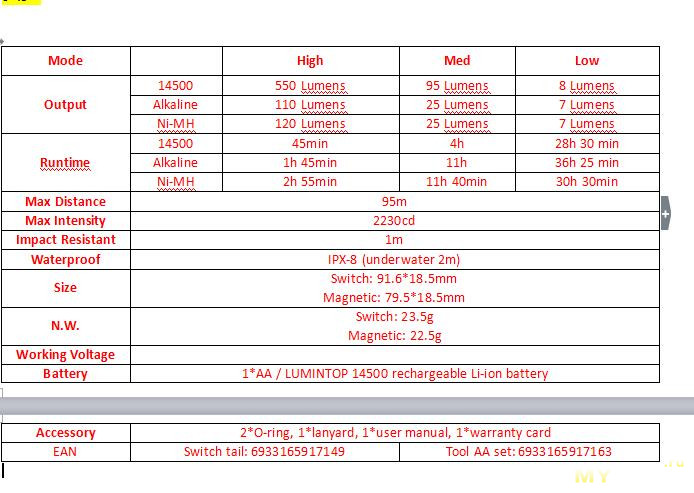 PACKAGE AND APPEARANCE

​
Package in most of details is the upscale of Tool AAA package. The same semi-transparent plastic box with magnet lock. For price and purpose – definitely good and more attractive than brown cardboard boxes that we used to see in other models.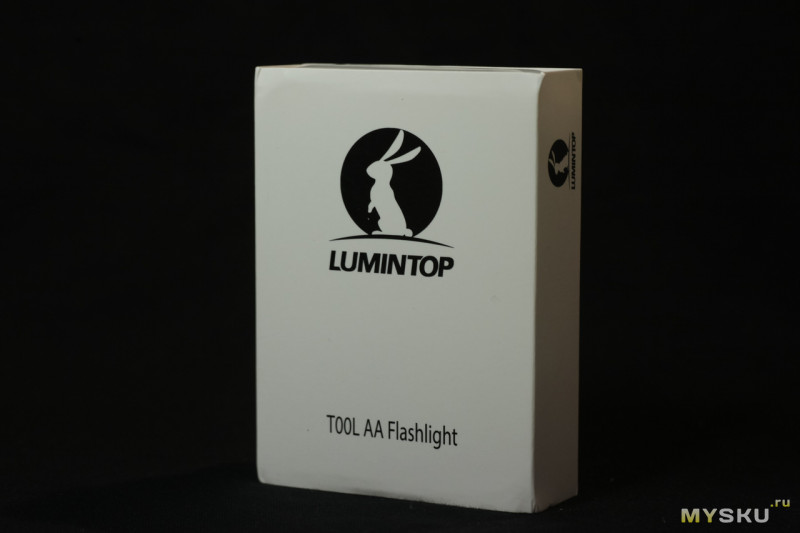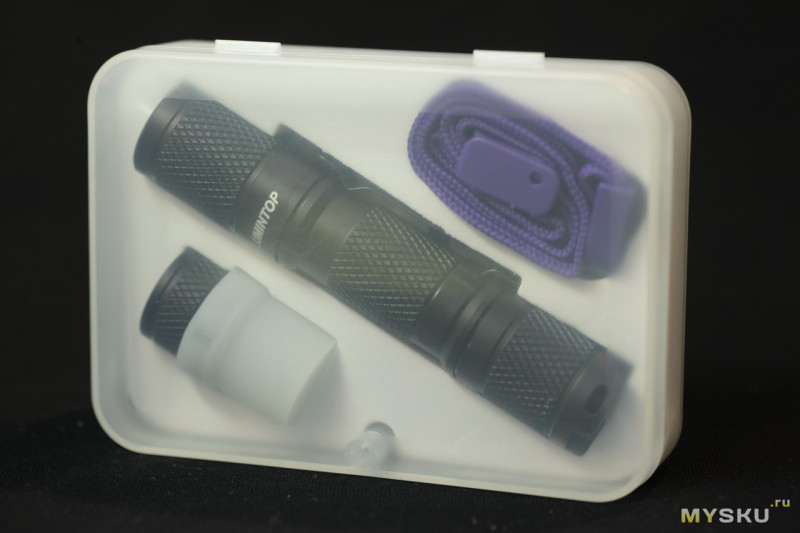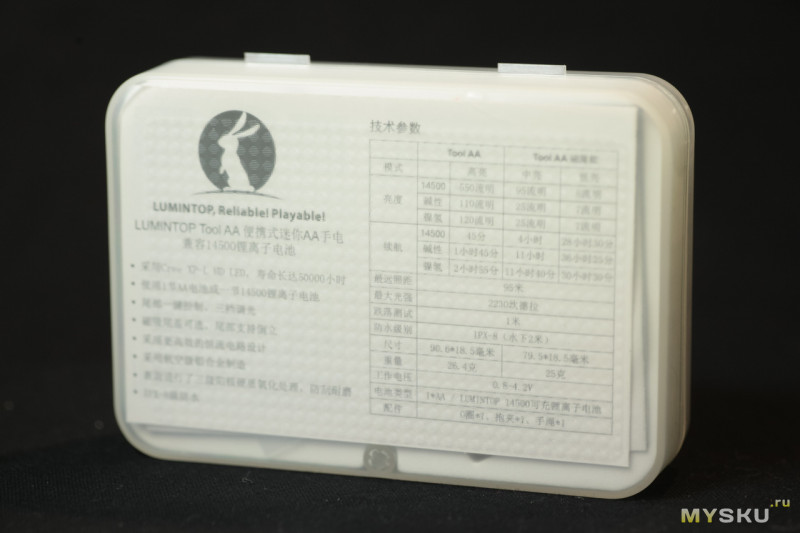 Package includes a lot of stuff besides light itself: AA Duracell battery, o-ring, manual, and lanyard are expectedly, while spare magnet tail cover and light diffusor is a good surpise.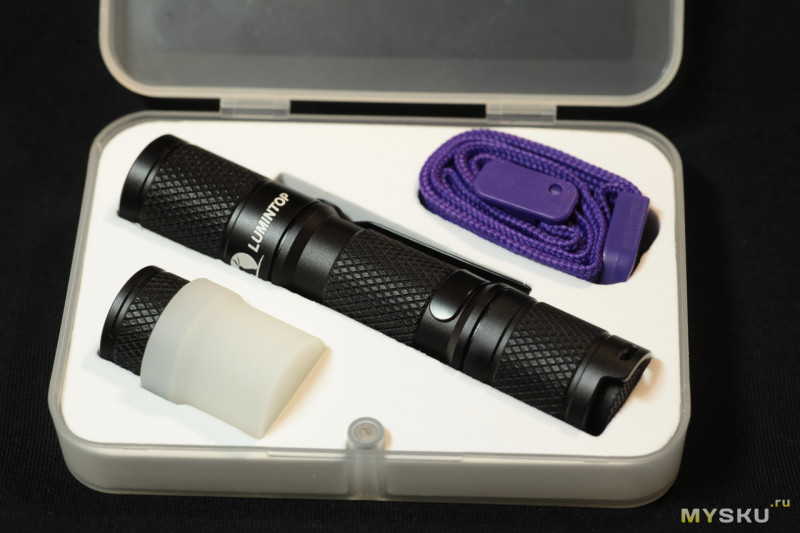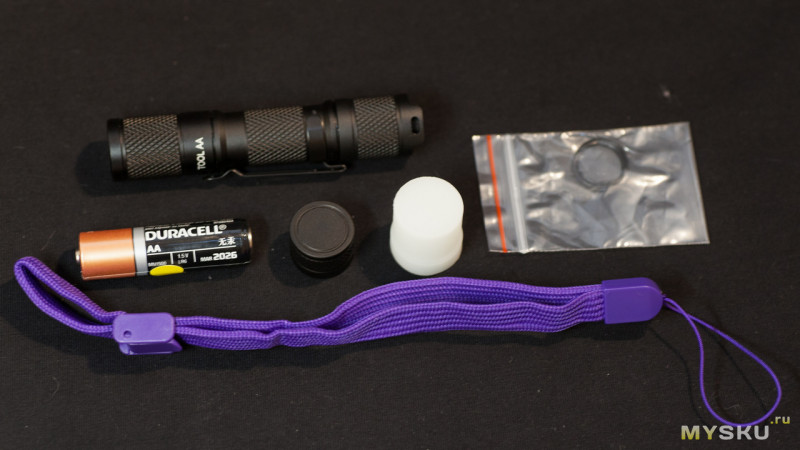 The only dislike here is a lanyard color, that I found too girlish.
What about the rest – definitely food to use as a gift.
Another surprise is size, which is quite close to Tool AAA, just 79.5mm long. Below is my Xtar WK41 Sirius for example.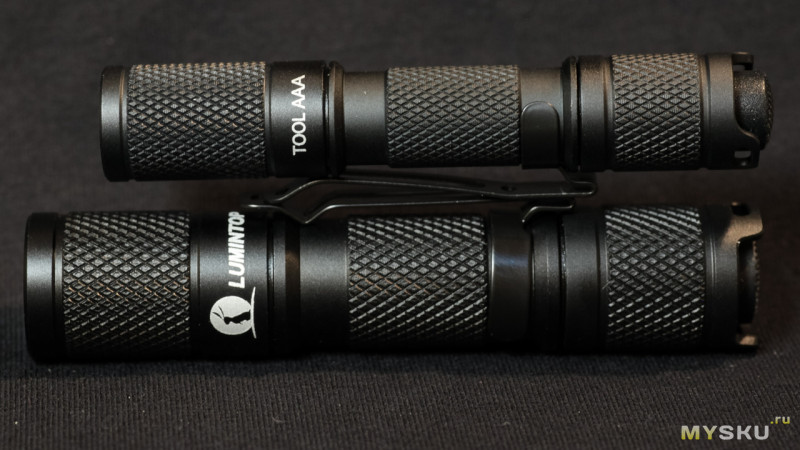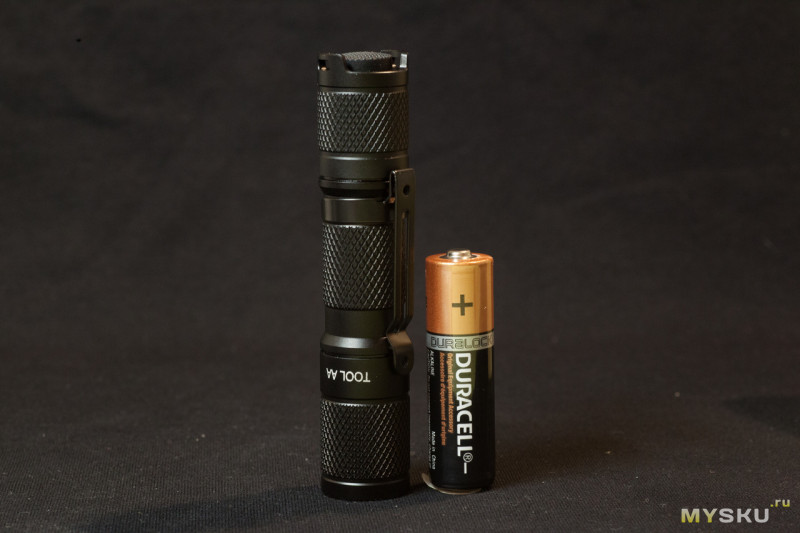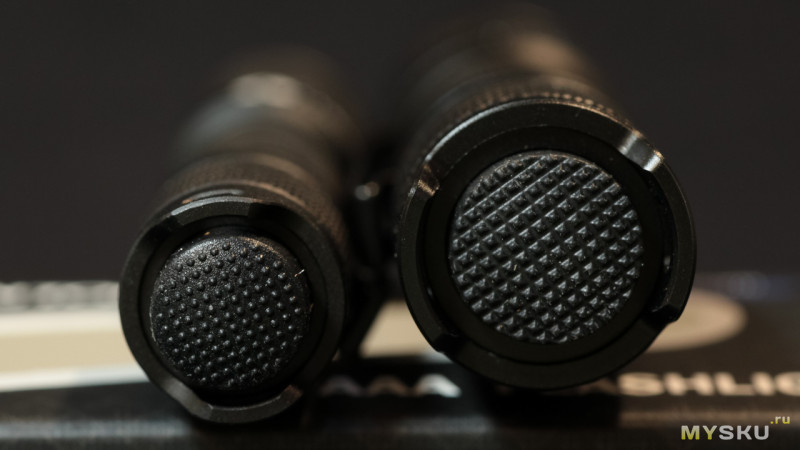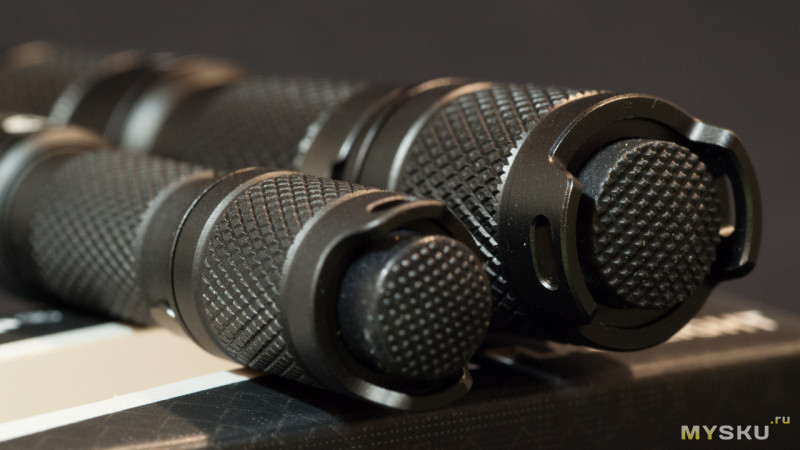 At 1
st​
you get default tail cover with button, but you can switch it to cover with quite strong magnet.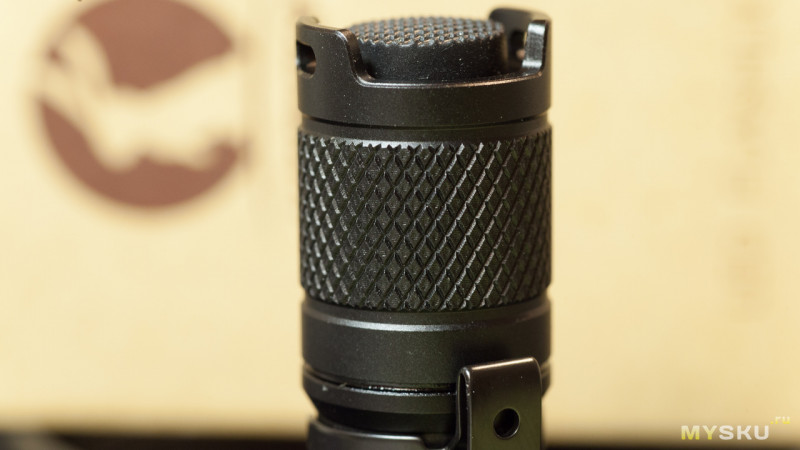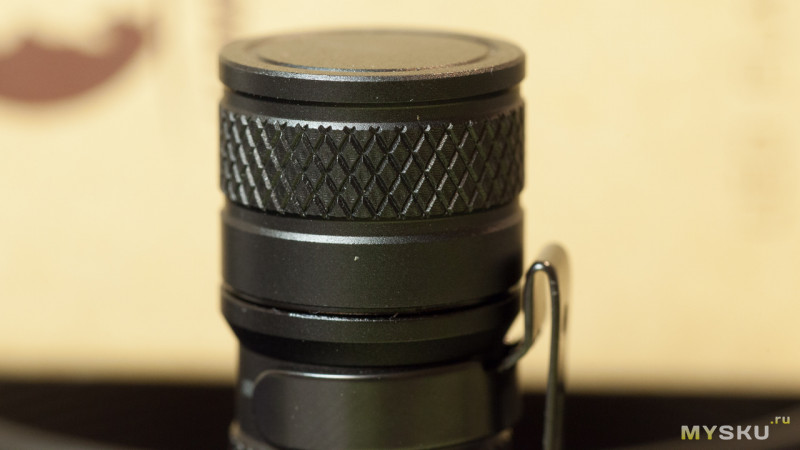 Just one spring at tail.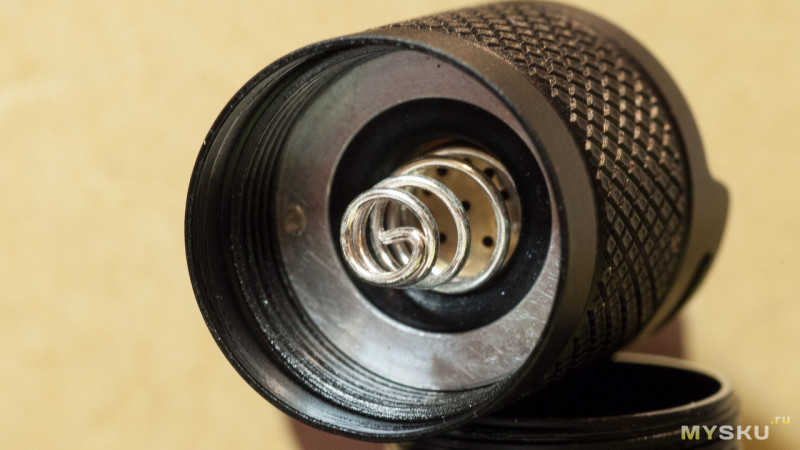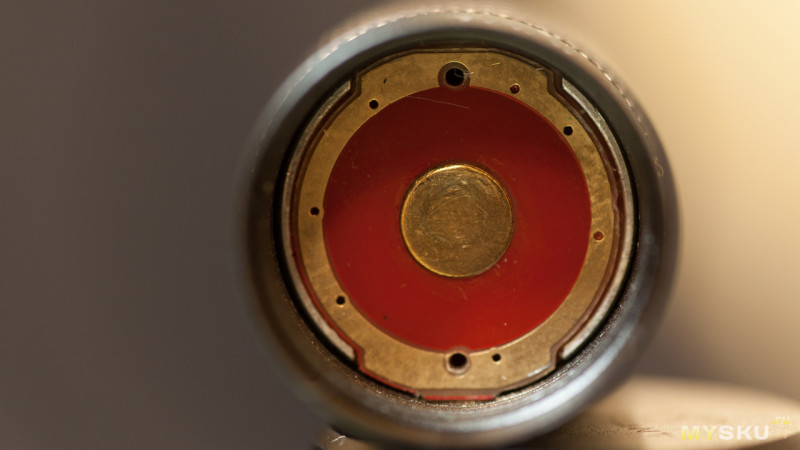 Threads are well-lubricated.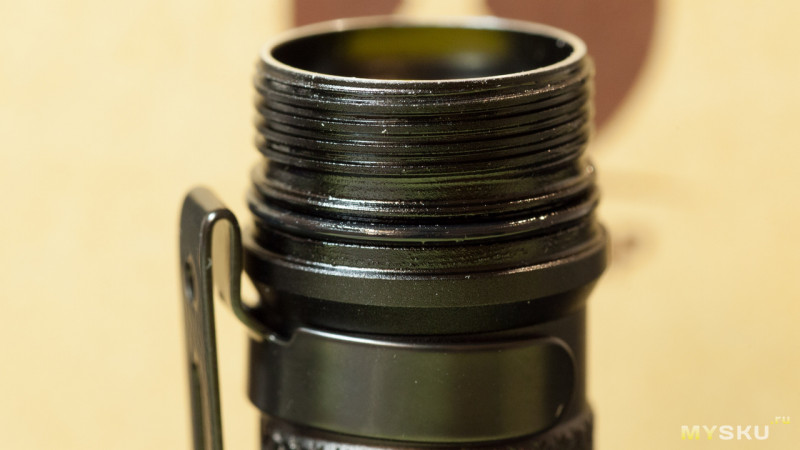 Cooling ribs..well. not now )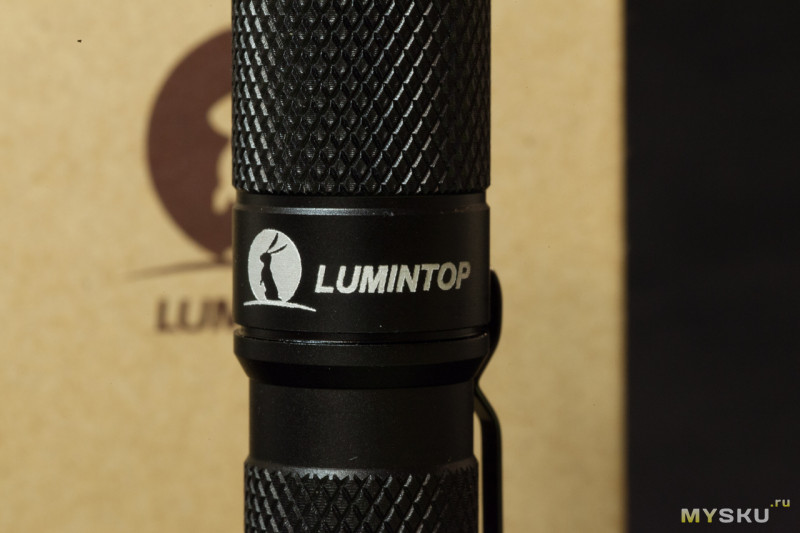 XP-L + SMO are responsible for light. I`d like to see an option with nichia, hope that`s just a matter of time.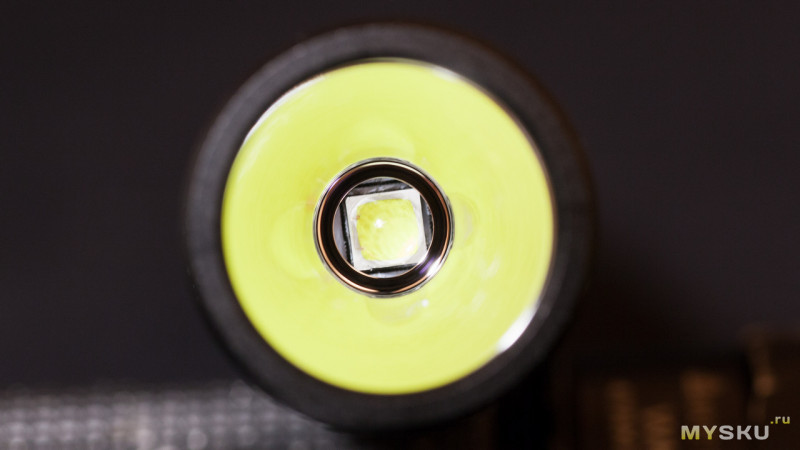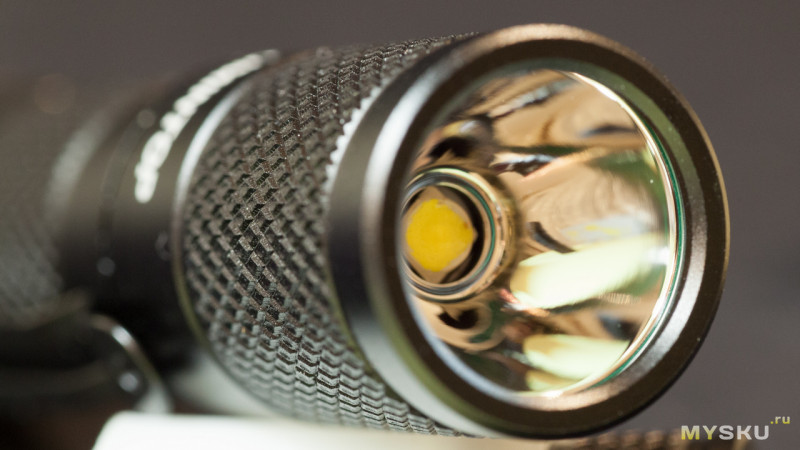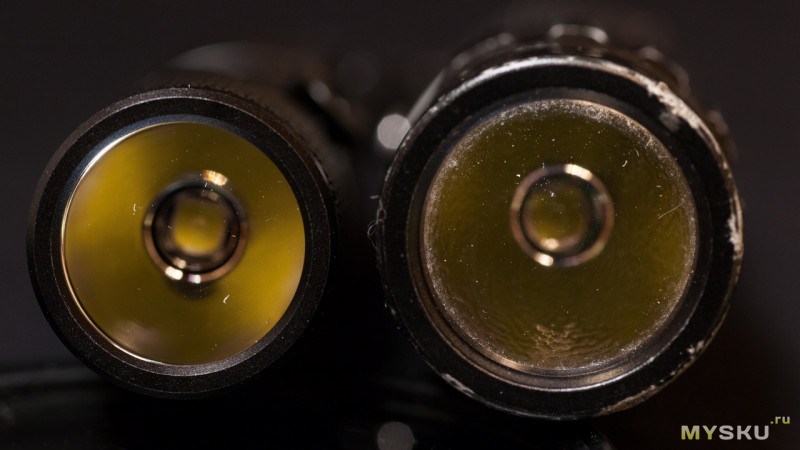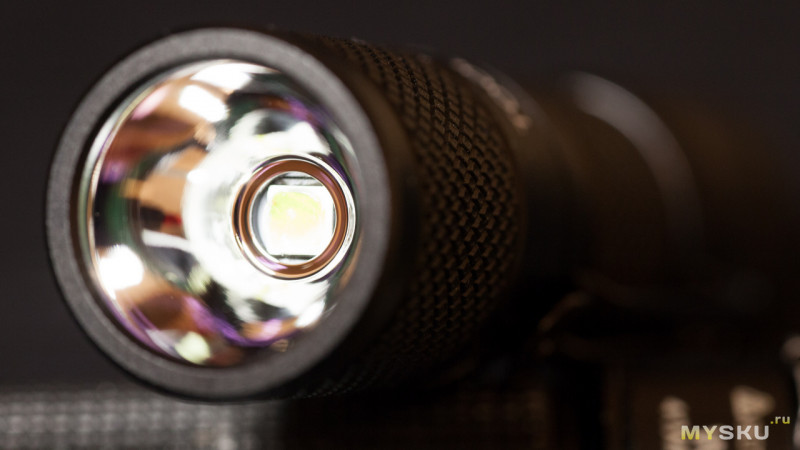 That`s all, folks )
UI​
Simple as an axe.
Just press button or rotate magnet tail cover and get preferable mode among available low-mid-high
No mode memory.

PERFORMANCE
​
CW light.

There is PWM-shimmering at low-mid.
Not seriously bad (this is not a tactic light) but still uncool.
AA\14500 – no matter, light will "eat" both of them.
Unfortunately there is a lot of parasite light here in my neighborhood, and almost the same at my fave places near city (reflections from snow and clouds). But I think you all used that sort of lights and know what to expect.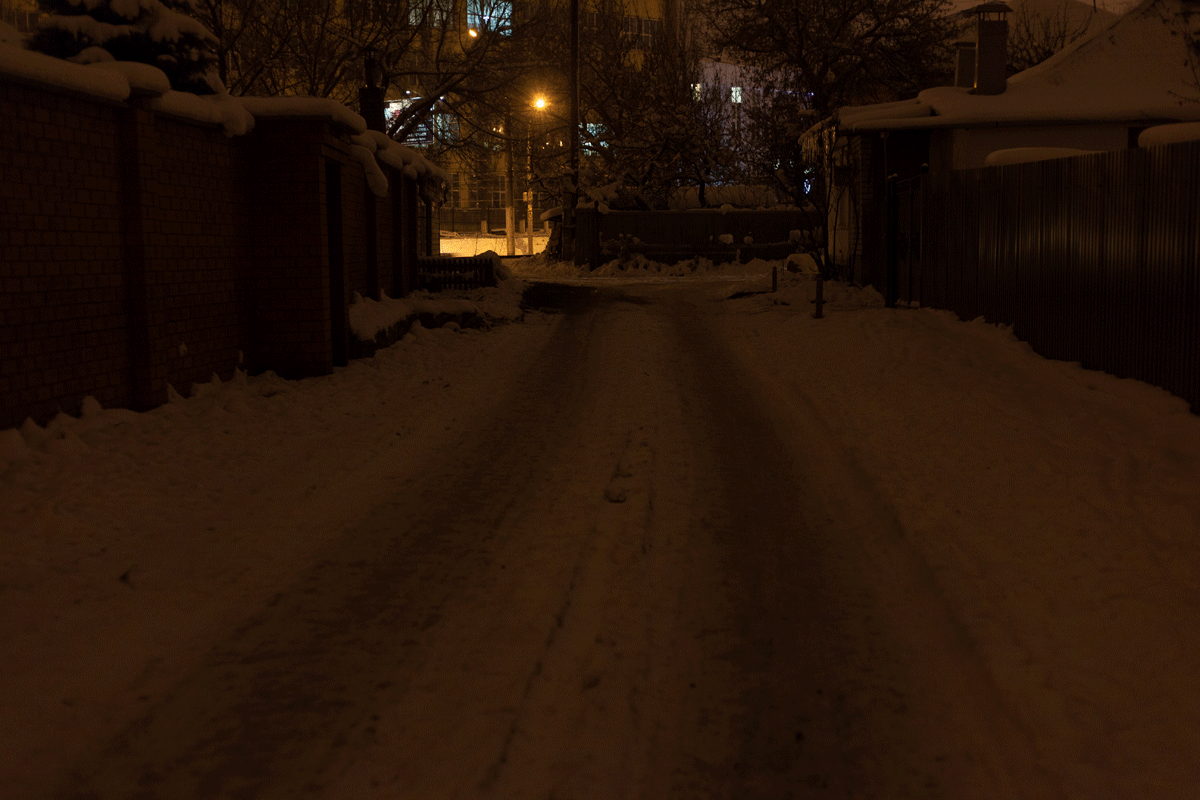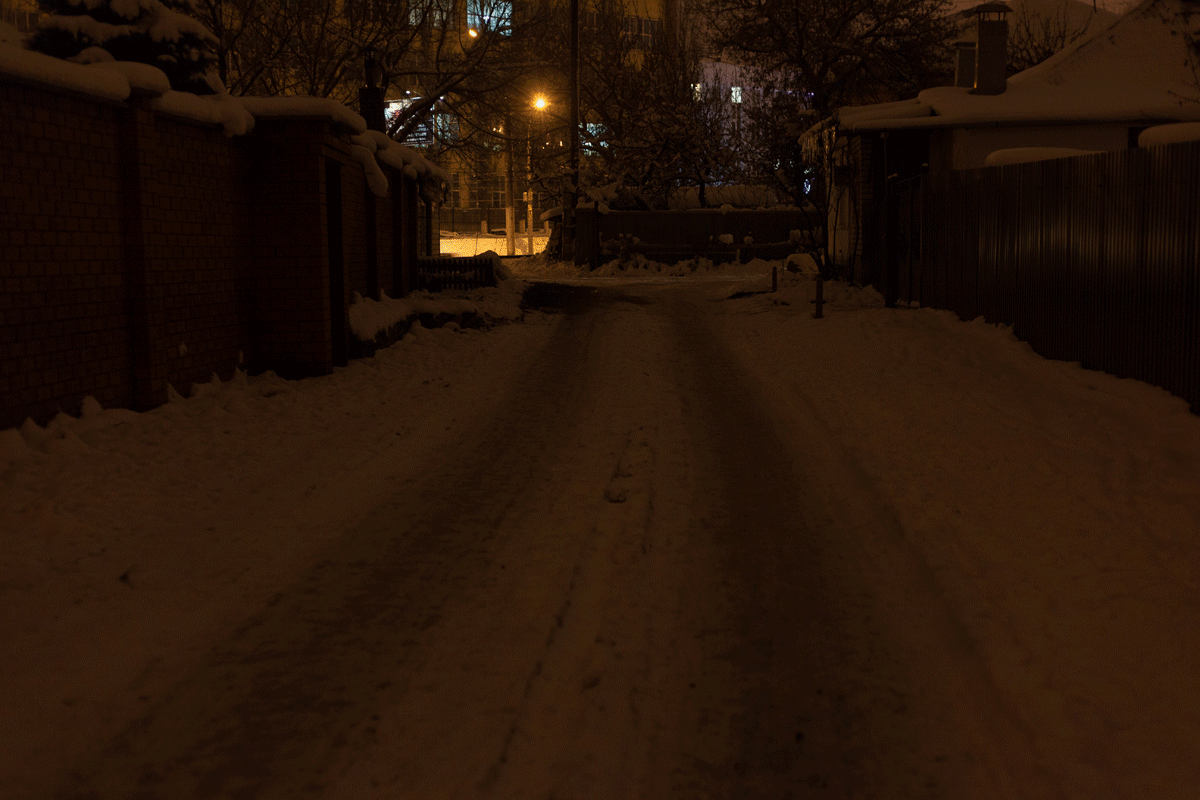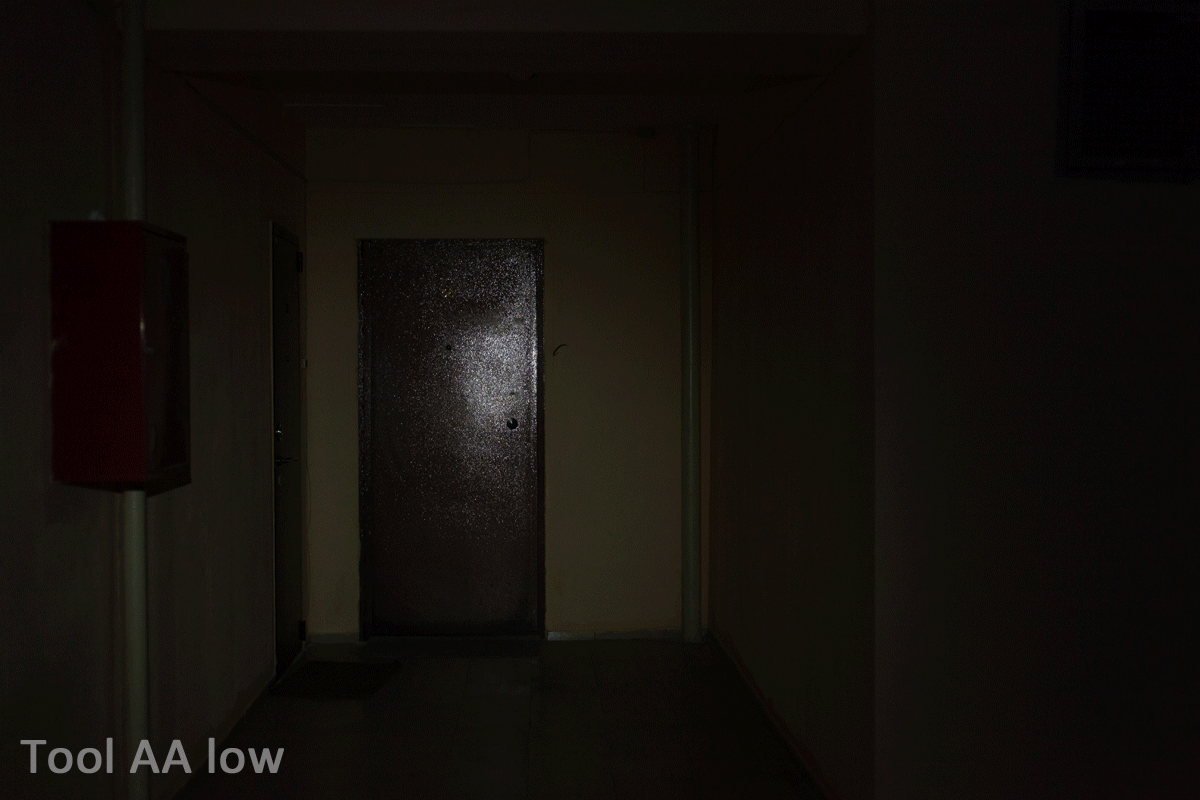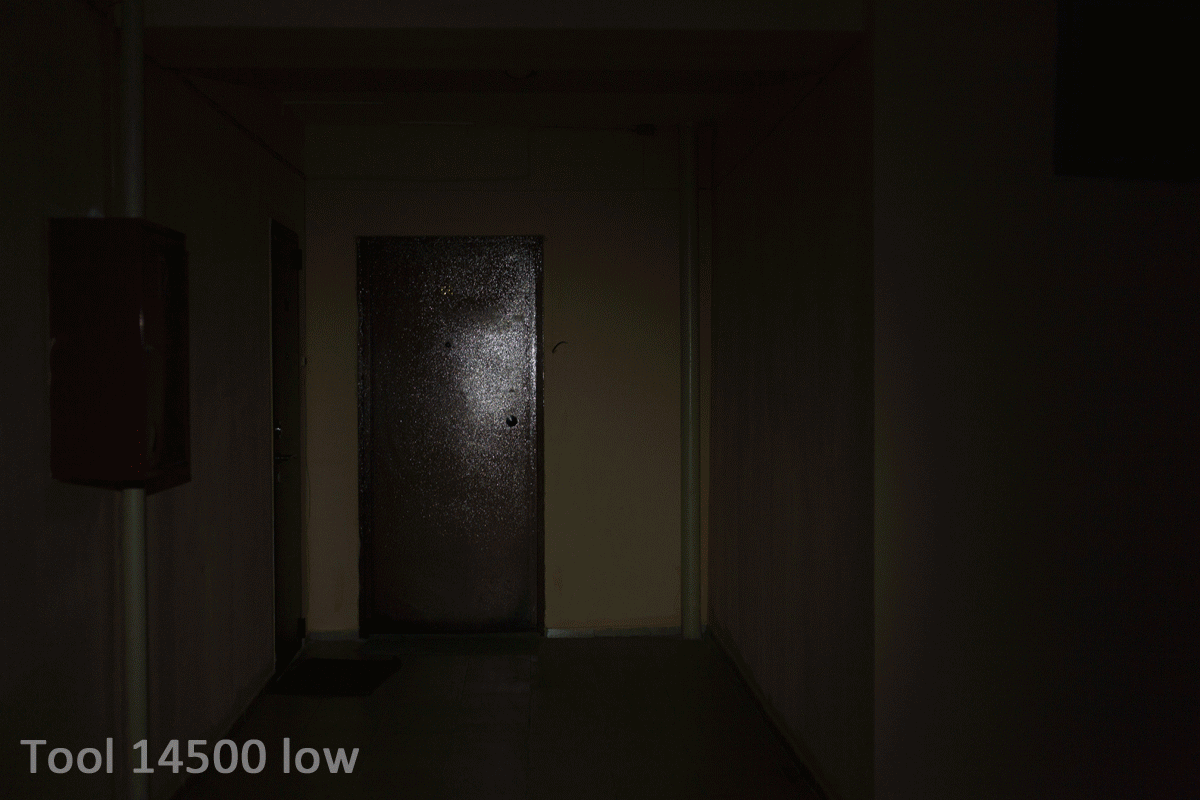 As you can see, difference between mid 14500\ high AA is a minor.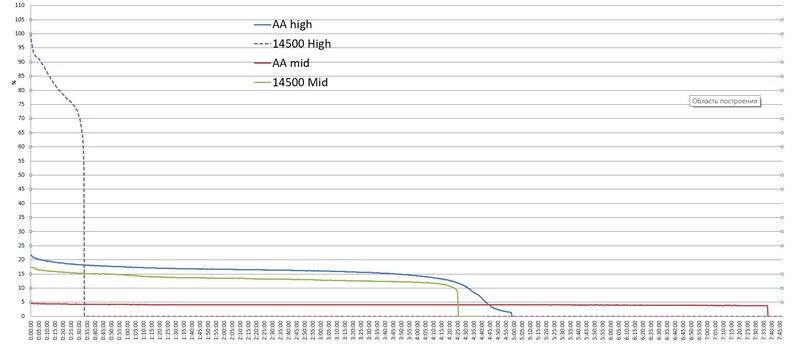 And runtime chart show that (no surpise) you don`t have expect too much from 14500 High. But, I`m sure that there are few situation when 30 minutes of high will not be enough for regular needs.
High AA mode is almost the same in brightness and runtime as MID14500, and this mode is a good choice, imho.
I`d personally prefer 14500, because that gives me both bright High and long-lasting mid (still bright for most needs)
I used Olight 14500 750mah \ Fuji 1900mah (the same cell as in Eneloop). Pic is clickable.
An, yeah, phosphorescent light diffusor )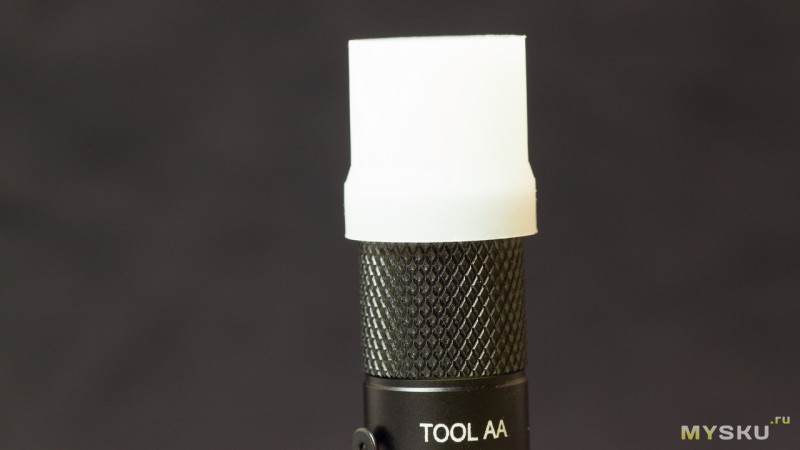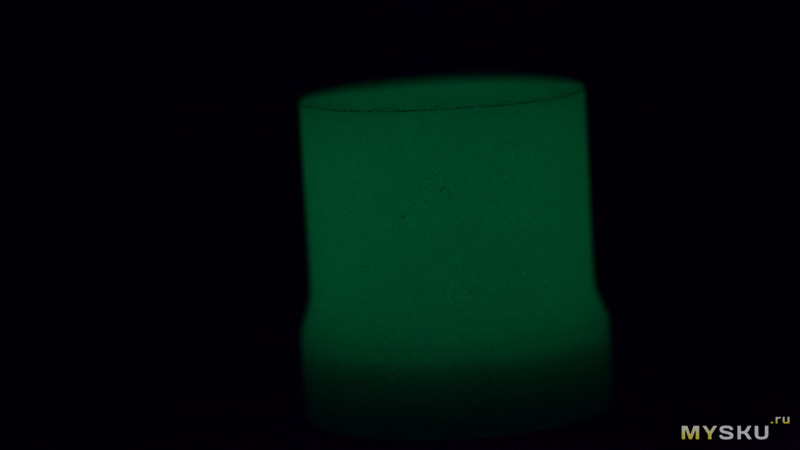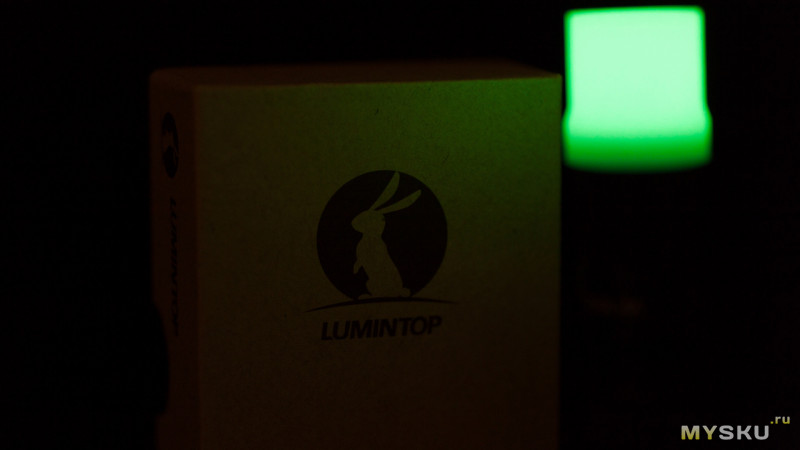 OVERALL IMPRESSION.

​
Good bigger brother of AAA bestseller. The only disadvantage that I see in performance\construction is PWM-shimmering. The rest – package, size, appearance, modes – are good.
I hope that we`ll also see NW version (driver improvement to get rid of PWM-shimmering is an ideal)
Last edited: