I am looking for a beater flashlight to add to my extra turnouts that I will not care if it walks away or something happens to it. On my main turnouts I have a newer (10ish years old) LED Streamlight Survivor. I was looking for used lights to save a bit of money and came across these older xenon bulb models on eBay. They appear to be Survivor Division 1 lights. I was trying to figure out what the differences was between the Division 1 and Division 2 units. There is not a lot of info on these. The pictures of the bulbs look the same except for the black tip on the Division 2. Division 2 seems to be brighter based on an old listing I found. I can get a AA battery tray for these on Amazon for $7.
I guess bottom line, do you guys think this flashlight is worth the $15 plus the $7 for the battery tray? I want something reliable but cheap. A new one with the LED is about $65. Thanks. Here is the eBay listing.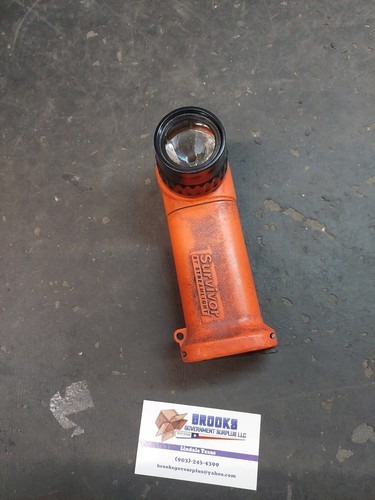 Find many great new & used options and get the best deals for Streamlight Survivor Halogen Right-angled Firefighter Flashlight SL-90X at the best online prices at eBay! Free shipping for many products!