Flashaholic
CPF Supporter
Joined

Aug 9, 2015
Messages

17,131
Location
What is old is new again.
See, early vape devices were very portable like a cigarette. Yet they sucked. So badly it's a wonder the vaping idea didn't go the way of the hoola-hoop.
Now if the hoola-hoop gave the user a jolt of addictive nicotine every whirl perhaps us smokers would all be standing outside in the smoking area twirling hool-hoops in all kinds of ways. Hoola-hipsters, hool-crumudgens and stealth hoola-hooping in the public restroom.
So the vaping industry did not die in the early days. It actually exploded onto the scene like an atomic bomb. (To quote George Jong from the movie "Blow". I always wondered why it was called blow and not sniff. Afterall the last thing a coke addict would do is blow on a pile of the evil powder.)
There's gold in them thar vaper hills. And now pods are returning in tremendous quantities. There are literally dozens of versions to pick from. Perhaps even hundreds by now. Flashdrive, carpenter pencil, double a battery, fidget spinners, auto draw, fire button, temperature controlled, prefilled tanks, refillable tanks, zippo lighter shaped, wattage adustable, read out screens, business card sized, replaceable coils and even mega durable types. It's crazy now. Meanwhile the crappy cig-a-like is still out there too.
I'm waiting on a triple a minimag sized one with the modern capabilities. It's out there too but they've yet to reach the US. Joyetech is re-releasing an updated "e-roll" I cannot wait to try. Add a minimag pocket clip and I'll be set.
Now for the purist who like big output or "squonk" a puff the pod is not for them. If mpg is not an issue where a gallon of e-juice is a months supply there's the DIY way. But for many who just want convenience and don't enjoy twisting tiny wire to a perfect spring shape or notice a difference in a few microns of cotton wick length in one direction or other the pod system is a bounty.
In the 70's when I was a kid the smoking industry was forever changed with the advent of the disposable lighter. My parents used Zippos until the Scripto came along. My pop used his Zippo until the 1990's. Same one too. My mom on the other hand preferred not to have that lighter fluid aroma woft out of her daily purse where the Zippo was far from leak proof. At 16 I had my first Zippo. After it leaked a few times in my pants pocket the novelty quickly wore off. By then BiC had dominated the market and the less than reliable Scripto was seen as a non-issue. The BiC was just better.
By the 1980's the disposable lighter was here forever. Matches? Anybody remember those things? Ask the checkout clerk where you buy your cigarettes "can I get a book of matches with those please?" And the look you get from some is like they're saying "matches? whatthehell are you talking about?"
The purist still use Zippos. They look really cool in war movies or when used by the hipster in a modern horror flick. The modular system is the 2 litre Pepsi bottle versus a 12oz can. Lots of advantages no doubt. Pods are not for everybody that part is certain. But now folks wanting to stop smoking with a nicotine vape device or like to sneak a puff in an office or elevator have a good alternative to larger gear.
So the vape pod is either about to be or has become the disposable lighter of the new millenium. Most vapers I know use one in one form or another. The miniature 'mod-pod' is a viable alternative as well. Most vape shops I visit now have a worker carrying a mod-pod around their neck from a lanyard. Many say using a pod system requires using mega dose nicotine strength (called salt nic). Well yeah if 12 drags from a vape mod empties your 4 ml tank then of course the much less productive vape production would require more nic per puff. But for the rest of us regular strength nic juice is just dandy.
I went a step further and found a pocket clip from a flashlight to shirt clip my favorite aa battery style pod device. Carrying anything around my neck besides a shirt collar is out. Clipping a double a battery to said shirt collar or pocket is very convenient. Carrying an inkpen that way for decades made it seem natural right away.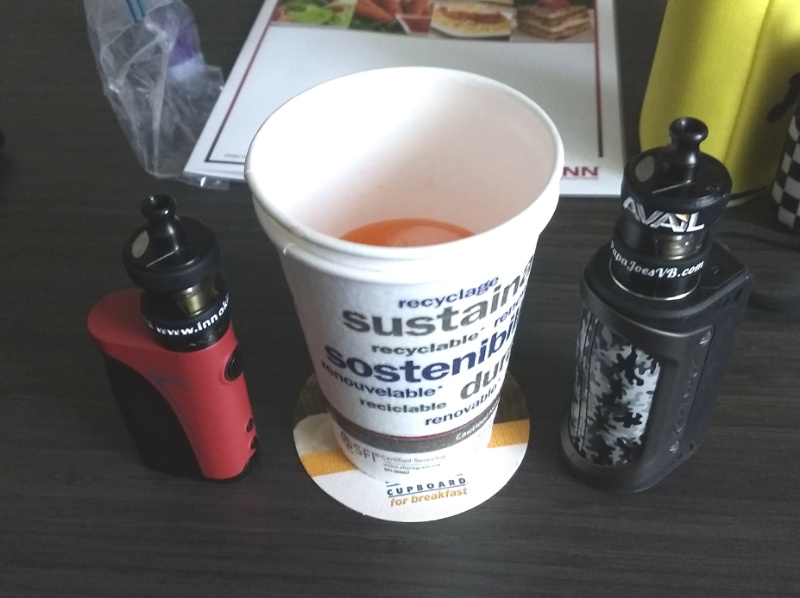 Screw that! I've gone portable.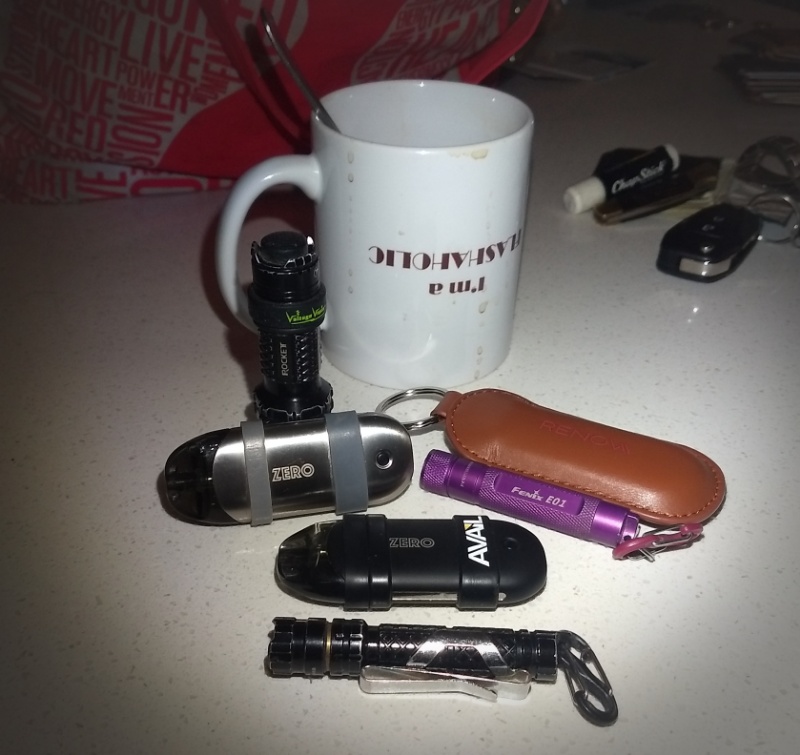 I'm all in on the BiC lighter of vaping.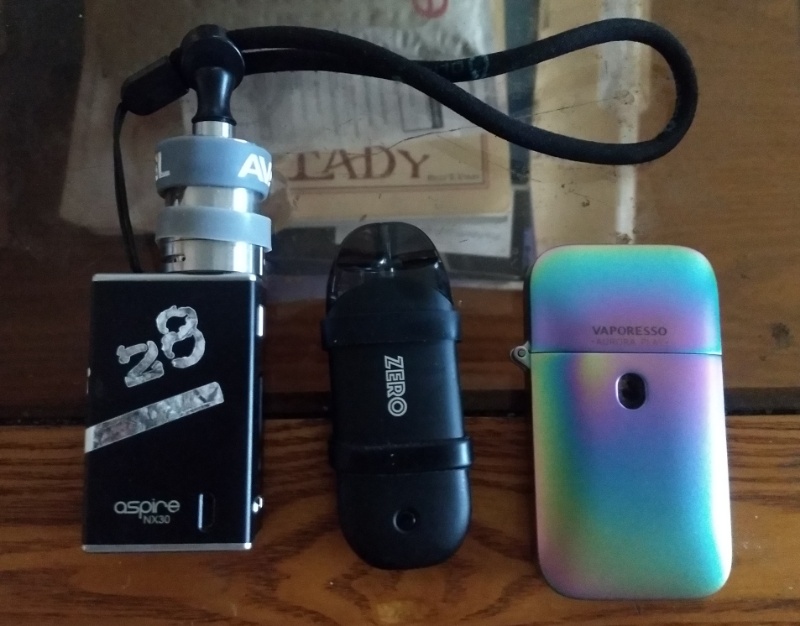 Pods versus a formerly micro-sized modular setup.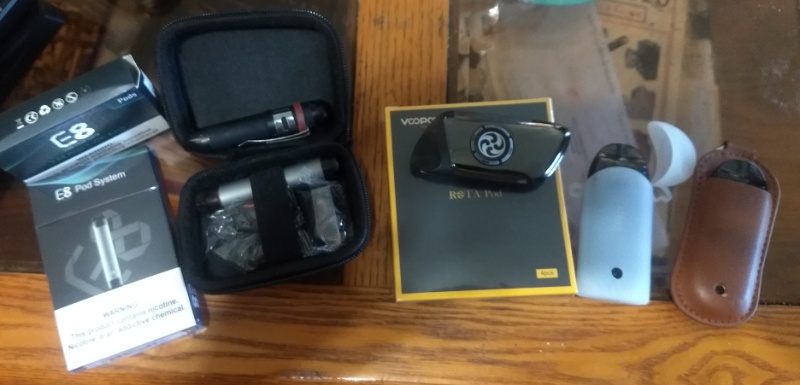 My variety of pods has the full sized gear stashed away somewhere.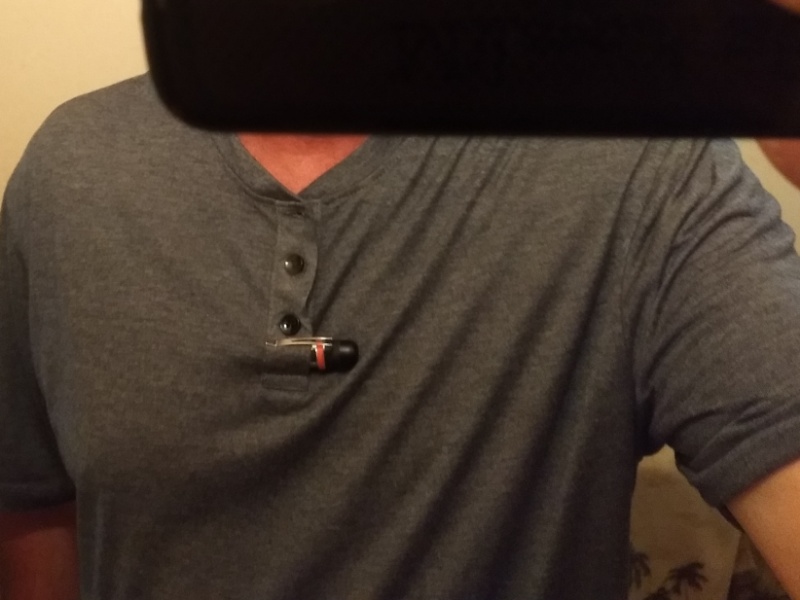 Ease of carry Bykfixer style.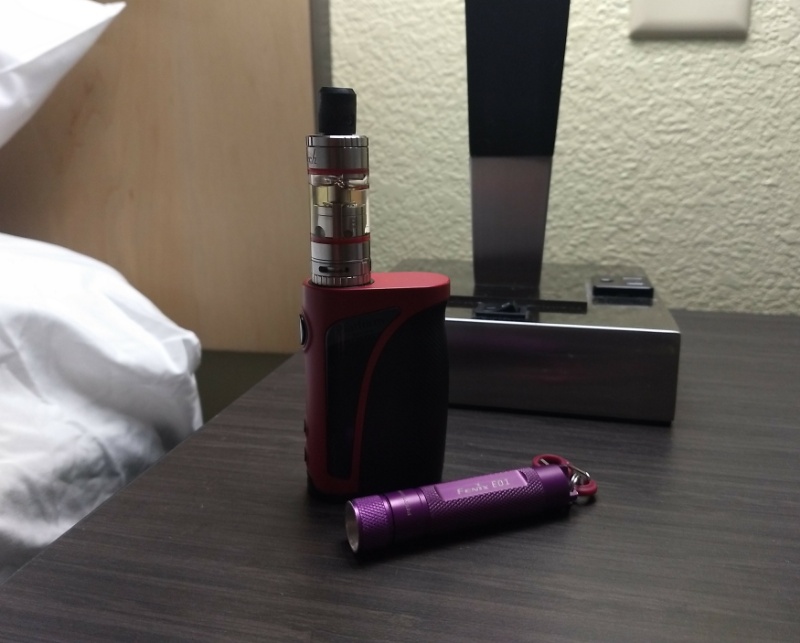 Modular versus a Fenix E01.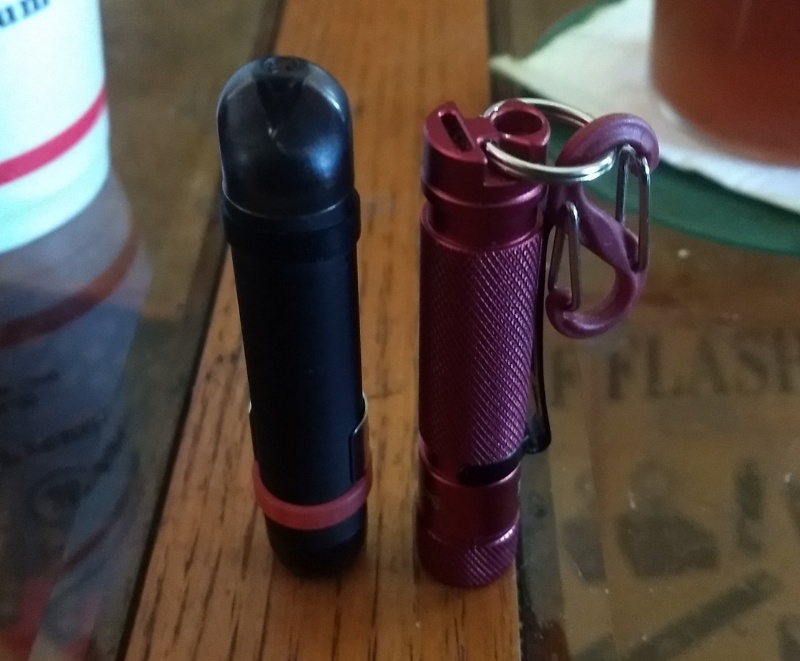 That's much better for the smoker trying to quit and wants to try vaping instead.
Folks over at a famous vape forum scoff at the notion of a pod system as a viable alternative. I said "well the CD is replaced by MP3 and the Zippo by the BiC".
I heard crickets chirping.
Last edited: