Joined

Aug 9, 2015
Messages

18,306
Location
Once upon a time I had me some of those checkered Vans slip on shoes that were made famous from the movie Fast Times at Ridgemont High. Life goes by and things get lost. I bought another pair in the early 90's when Vans were still made in America. Man, I loved those shoes. Not long ago I went digging through my old closet at my pop's house and found some nice old relics yet no checkered slip on's. Dratz.
Eh, I'll be ok I thought. A few weeks went by and the ocd voices convinced me to go to the mall and buy some more. Things hadn't changed much. They were slabs in the 80's and still are today. Origin of manufacture was the only real change. I slid in a set of Dr Scholl's odor eaters and was set. The little extra padding made a big dif.
Then one day I stumbled across an online clearance sale on checkered slip on Comfy Cush shoes at a huge skateboard e-store called CCS. The so-called Comfy Cush line differs from Comfy Cush insoles that are installed in some of the models. The actual CC line are a simplified construction in a much lighter weight shoe along with a softer, better supportive sole and insert. The difference is striking.
Both shoes weigh about as much as one of the classic model. Walking in them is like going from a go kart to a automobile. They're not squishy. Matter of fact when walking on carpeting they feel a bit stiffer. When encountering a hard surface the difference becomes obvious. It's like walking on shock absorbers.
The toe box area is roomier, the covering over the padding around the ankle is improved and the heel cup is sturdier, oh and a few millimeters taller.
Unlike many Vans with removable Comfy Cush insoles these are glued in. They have a cordura type covering and an arch support you hardly notice but is definitely there.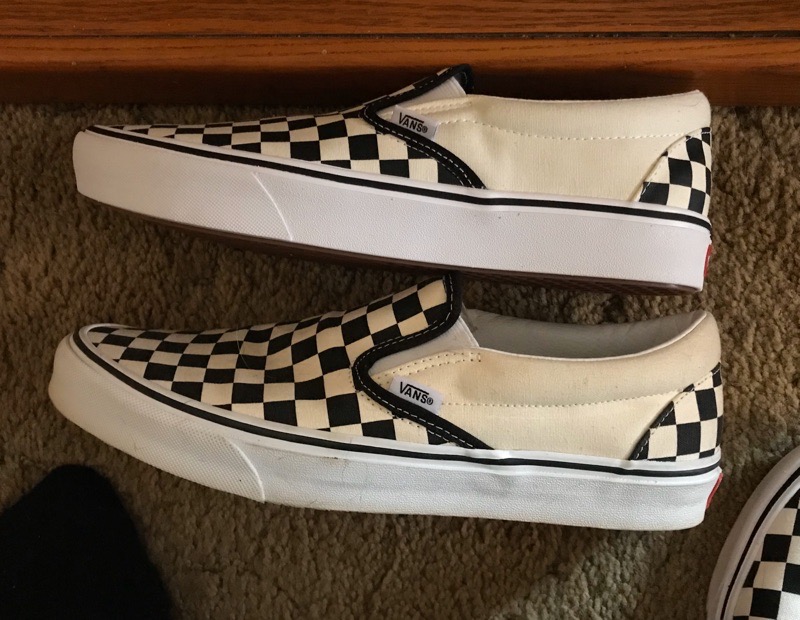 A classic versus the new Comfy Cush profile. Top is the new kind.
Pretty close to the same look, but mucho more improved.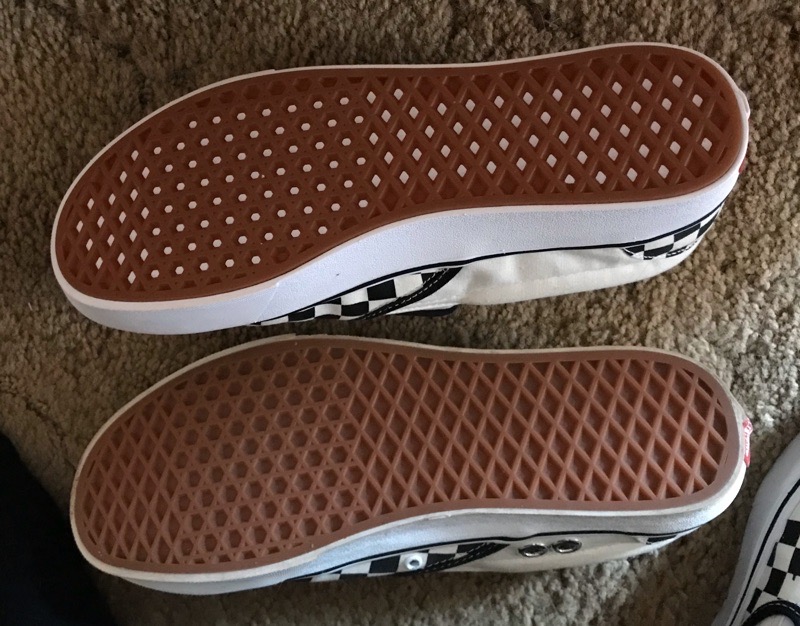 The sole has some built in shock absorption too.
Top is the new kind.
Now Vans says they are moisture wicking throughout. Got me how that works. So I did something old school to create positive ventilation. Installed some 5/32" eyelets.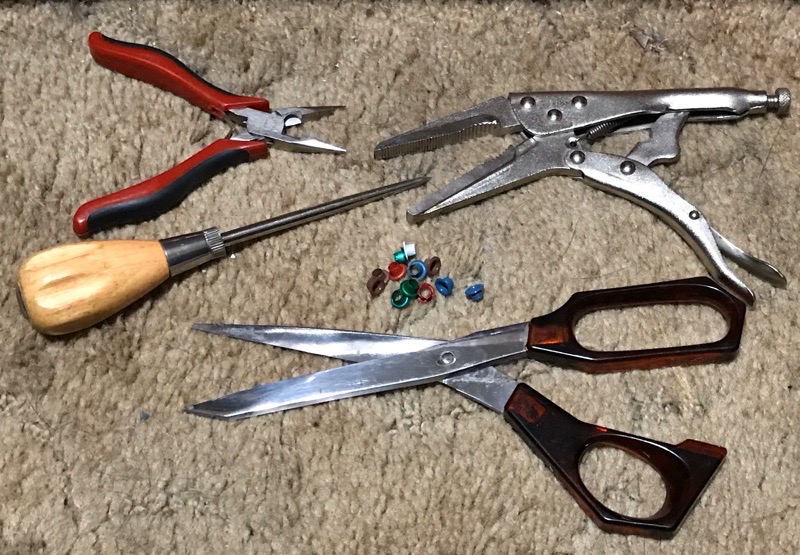 Ordinary house holds tools. Awl to poke a hole, scissors to trim the hole(s), mini needle nose shapes the inside half of the eyelet a bit to keep it in place until the needle nose vice grips squish the eyelet anvil style.
The key is a tight hole and when the eyelet is inserted you massage around the outside to ensure no cloth is covering the inner portion when applying pressure with the vice grips.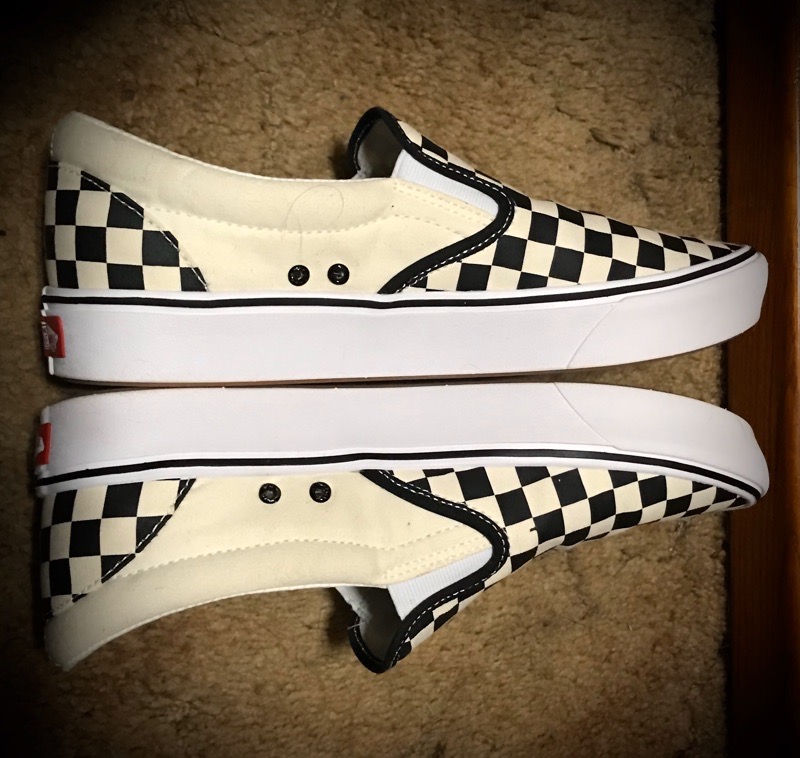 The finished product.
Last edited: