Joined

Jan 9, 2020
Messages

43
Location
I'm currently looking at installing LED strips in my living room. After I bought a few fixtures with adjustable color temperature which turned out to have rather miserable color rendition, I decided I should have a tester or measuring device. The cheapest one that I found which claims to be able to measure lux, CRI and color temperature is the Opple Light-master-III. I bought it from an Amazon dealer here in Germany for ≈39 Euro plus shipping.
It came in a rather small box, together with a pouch.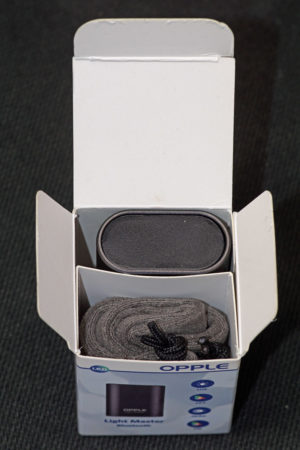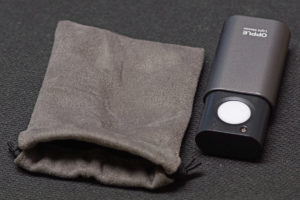 The sensor unit is small, 60 x 38 x 20 mm. An 18650 is taller.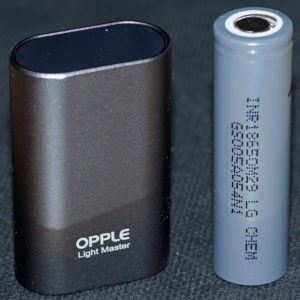 It has a micro USB socket at the base, to recharge the built in battery. When powered by USB, a very small and not very bright LED next to the socket lights up. It looks orange-ish on the photo, but to my bare eye, it looked green. I have no explanation for this discrepancy. It says "Input current: 40mA" as you can see, but when I powered the unit through a USB tester, it measured only around 18mA.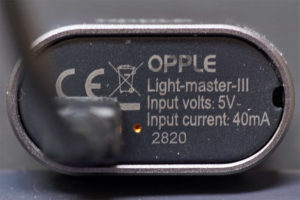 When you push that bottom side, the sensor slides out at the top. That also powers the unit up.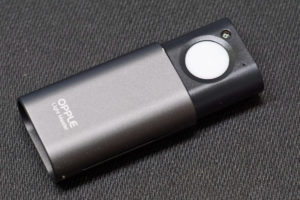 Another very small LED starts flashing slowly, signalling that the unit is ready to pair with the app in the smartphone.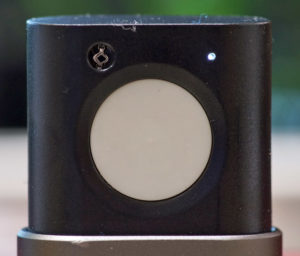 On the back of the cardboard box that the unit came in is a QR code. If you scan it with your smartphone, it will bring you to Opple's website, where you can download the Light Master Pro app. You can also find it in Google's playstore. I think there's also an Apple version of the app, but I didn't verify this.
The app wants to know where you are, it will not continue if you don't grant it access to your location.
The app also establishes the bluetooth connection to the sensor. You cannot establish the connection from the smartphone's bluetooth settings. When you pair the units for the first time, the app asks you to bring the 2 in very close proximity. It then connected quickly.
Once the connection is established, the LED lights up continuously.
When using the unit again later on, it will connect also from a distance, as usual with bluetooth. So far it always connected reliably - within a few seconds - when I tapped the Start button in the app.
[to be continued]
Last edited: