vinhnguyen54
Flashaholic
CPF Supporter
Joined

Sep 14, 2010
Messages

25,504
Sky Lumen Nguyen is Here


Hello All,

Nervous but exciting moment for me. I have a very important question for you.

If I build my 1st Sky Lumen light from the ground up would you buy one to support me? I will of course give it all I got to make it as perfect as can be for its intended purposes. It will also be Made in USA with the most premium parts. Thanks!!

A simple Yes, No or May be would GREATLY be

appreciated

! Alternatively you may Email me at

[email protected]

.

Vinh

Concrete Project Genesis Details:
1. Made in USA - Electronics, Host & Assembly

2. 7075 Aluminum Housing - Most flashlights are made of 6061 Aluminum

6061

VS

Structural Carbon Steel

VS

7075

Brinell hardness:

95

VS

140

VS

150

Ultimate Tensile Strength:

310Mpa

VS

480Mpa

VS

565Mpa

Shear Strength:

207Mpa

VS

300Mpa

VS 331Mpa


3. 3mm thick Anti-Reflective Tempered/Safety Lens
Most lens are 1-2mm. Usually only the big boys like BLF GT and X65 sport ~3mm Lens. Heat treatment characteristic unknown.
I worked at Northwestern Industries (A glass company) for 2 summers in college.
Here I learned both glass and will are much stronger when tempered.
The slow cooling heat treatment process makes the glass tempered and thus under constant pressure from edge to edge.
Tempered glass are 4 times stronger than regular/annealed glass.
Strength Example: 1/4" Tempered = 1" Annealed (Impact and scratch resistant improved accordingly.)
It also break relatively safer into smaller pieces as oppose to longer sharp edges of the annealed.
​
4. Type III Anodization (Black Color)
Anodization quality vary from one manufacture to another although most claimed Type III
I have not yet examine the quality of this USA shop to conclude
Tail cap thread anodize = Physical/mechanical lock out, no parasitic drain, safe transport
5. Form & Dimensions
Among shortest in class yet able to accept all varieties of cell length
Sleek and minimalist with a touch of industrial exterior design
Minimal laser engravings
Tail stand & Anti-roll
Least body housing parts assembly for strength & reliability
Thick housing wall for strength
Numerous thread for strength and smoothness
Double Oring at body ends for reliable water resistance
Shortest Length ~ 110mm
​ 6. Diving Potential
High quality O-Rings
Dual thick Orings at all entry points
O-Rings lubed all around before assembly
7. Impact Resistance

3mm tempered glassed cushioned on both side

Extra thick housing at high stress impact edges
​8. Upgradeable
Hardware & Firmware future upgradeable
Hardware & Firmware user config-able
Flexible forms and functions for multi applications.
9. Battery Configurations
1 or 2 21700
1 or 2 20700
1 or 2 18650
2*CR123A
​
10. Beam & Tint Options
Thrower - Oslon 6500K, 40SD, XPL HI
Flooder - 70.2, S351
Intermediate - 50.2, SST20 SD, 40HD,
Mule - XPL2, 219c, S351
3000K, 4000K, 4500K, 5000K, 6500K, 7500K

11. User Interface
Shorty Twisty 4 max simplicity and reliability (Diver's Choice)

Clicky + Deep Carry Titanium Pocket Clip (General & Tactical)

Optional high current Reverse clicky: From OFF full click turns On, 1/2 press from ON changes level

Optional FS54 Forward Clicky: From OFF 1/2 press for momentary ON & mode select. Full click turns ON & lock pre-selected mode.

User Programmable DriverVN4

12. USA Premium Viton O Rings
Fluorocarbons (FKM) – commonly referred to as Viton®, has excellent resistance to high temperatures, ozone, oxygen, mineral oil, synthetic hydraulic fluids, fuels, aromatics and many organic solvents and chemicals. VITON® has a temperature range of -20F to +400F, and provides excellent resistance to a wide variety of chemicals, weather and compression set requirements. The relatively high level of fluorine in VITON® materials allows for exceptional resistance to chemical attack, but with limited low temperature capabilities.
Chemical Resistance:
Mineral oil and grease, low swelling in ASTM oil No. 1, and IRM 902 and IRM 903 oils

Hydraulic Oil, Petroleum Base

Non-flammable hydraulic fuels in the group HFD

Silicone oil and grease

Mineral and vegetable oil and grease

Aliphatic hydrocarbons (fuel, butane, propane, natural gas)

Aromatic hydrocarbons (benzene, toluene)

Chlorinated hydrocarbons (trichlorethylene and carbon tetrachloride)

Chlorine Water

Gasoline, Fuels, also fuels with methanol content

Liquefied Petroleum Gas (LPG)

Natural Gas

Propane

Diesel Oil

High vacuum

Very good ozone, weather and aging resistance.
Operating temperature: -20° to +400°F

13. Extreme Torture Tests (Extreme limits demonstration purposes only. Not to be attempt by user)

Run over with F150 front wheel longitudinal 5 times
Run over with F150 front wheel across 5 times
Boil in hot water with no cells for 5 minutes
Freeze light overnight in bottle of water while ON.
2 battery cycle of continuous Turbo runs with highest output setup
6 1m drop on concrete. 4 on both ends 2 and sides
Submerge in deep lake for 24 hours
Submerge in Gasoline bucket for 1 hour

14. NO-OX-ID Electrical Grade Conductive Grease



Apply around Viton O rings
Allow smooth operation
Great current transfer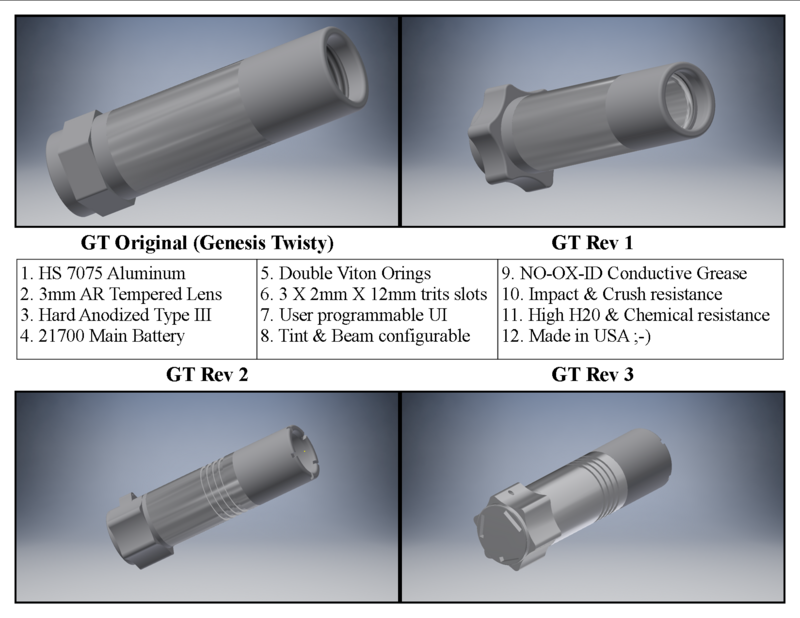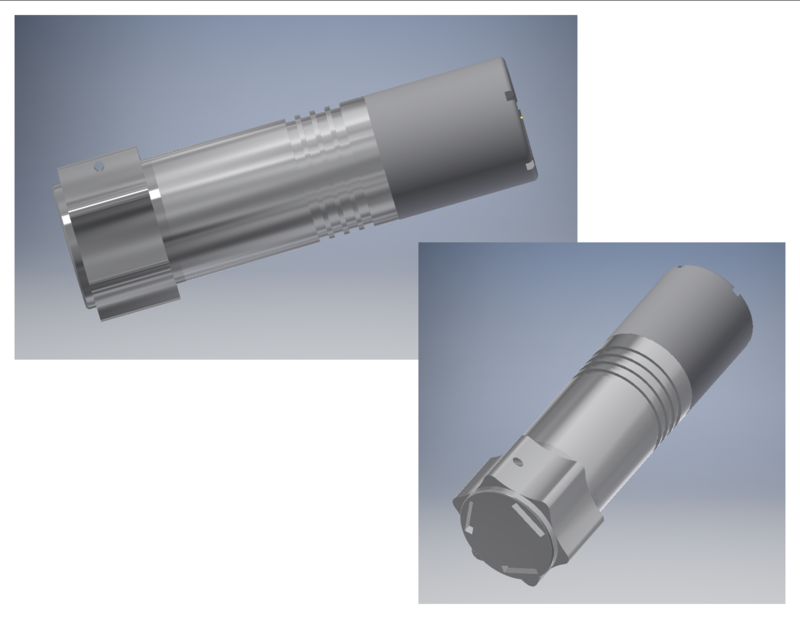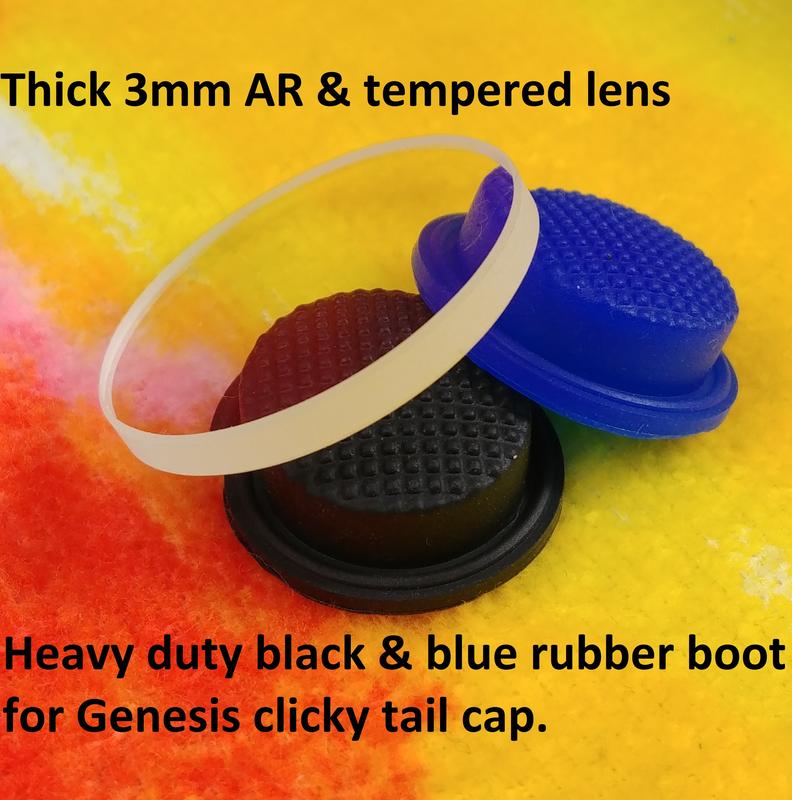 Last edited: